With the exception of a few countries, practically every continent, from the Americas through Europe and then Asia, presently has very few, if any, entrance criteria. Feel again confident to take to the skies and explore new countries. Here are our brand new flight routes, including the lesser-known destinations in Europe and beyond.
Amman, Jordon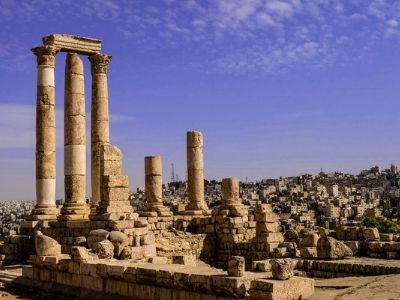 Jordan's World Heritage Sites, welcoming people, and spectacular desert vistas have enchanted travelers for years. Jordan's attractions are divided between the ancient, historical downtown district and the Western sector, which is a tangle of new residences, multilane roadways, fashion stores, and luxury hotels. Amman, with its burgeoning cultural and architectural scene, has some hidden gems that you should seek out during your visit.
Jordan is one of 36 nations that has completely eliminated all entrance restrictions. Foreigners have been allowed to enter since March, regardless of vaccination status or the presence of negative tests. Jordan is the best entry to the Middle East since all post-arrival testing and quarantine regulations have been removed.
Economy Class – $709 – BOOK NOW
Business Class – $2,863 – BOOK NOW
---
Ponta Delgada, The Azores, Portugal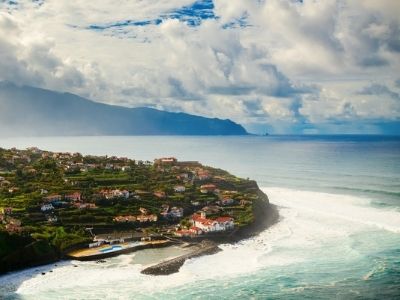 The Azores Islands are a remarkable Portuguese island archipelago. The islands, located in the Atlantic and less than five hours' travel time from the United States' East Coast, is a stepping stone for Americans who dislike long journeys.
This group of Atlantic islands, which are technically part of Portugal, is quickly becoming a popular summer vacation on par with Spain or Greece.
Portugal has yet to join the increasing list of European locations that have fully restored pre-pandemic entry restrictions. Unvaccinated individuals can still enter by showing a negative test, such as a PCR up to 72 hours before to admission or Rapid Antigen in less than 24 hours. There are no testing requirements for those who have been properly immunized.
Economy Class – $437 – BOOK NOW
Business Class – $2,219 – BOOK NOW
---
Bergen, Norway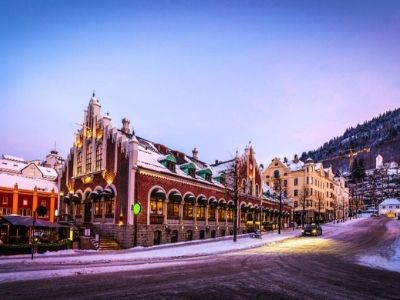 The pleasant, small-town vibe of Norway's second-biggest city is emphasized by the seven enormous mountains that function as its natural perimeter, not to mention the spectacular fjords that are only a short drive away. The city's shoreline is lined with colorful buildings, and the area's fishing past dominates its current attractions.
Bergen is a charming city, surrounded by seven hills and seven fjords. It was an important seaport and a member of the Hanseatic League in the early Middle Ages, as well as Norway's capital — a legacy that may still be seen in the magnificently preserved wooden houses of Bryggen, now a Unesco World Heritage site.
If you're either unvaccinated or a vaccinated traveler who is concerned about restrictions: Norway has no admission requirements since February. Visiting the nation is now as it was before Covid, with all obligatory health documents, including immunization passes and tests, as well as quarantine restrictions, being eliminated for good.
Economy Class – $686 – BOOK NOW
Business Class -$2,786 – BOOK NOW
---
Palma de Mallorca, Balearic Islands, Spain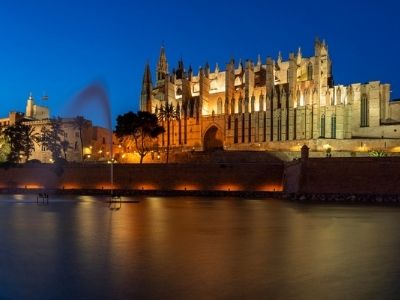 Mallorca is the largest of Spain's Balearic Islands, which are located in the Mediterranean and include some of the country's greatest beaches.
Palma de Mallorca is the capital of the Balearic Island of Mallorca (Majorca), and it has long been a popular tourist destination for visitors from across the world. It is rich in history, with a magnificent cathedral and numerous relics from its Moorish and Christian past. Over the last 20 years, Palma has been turned into a contemporary, vibrant city while retaining much of its old legacy.
If you're completely vaccinated, there's no need to worry: as long as you show Spanish border officials that you have at least 100 euros in spending money per day and follow other entry requirements, you won't need to take a pre-departure test or go through quarantine. Spain remains available to anyone who have been vaccinated.
Economy Class – $589 – BOOK NOW
Business Class – $2,714 – BOOK NOW
---
Tenerife, Canary Islands, Spain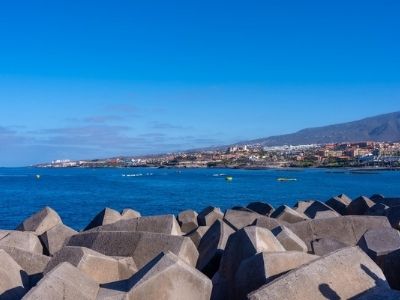 You are correct in comparing the Canary Islands of Spain to a tropical paradise. All seven islands in this archipelago, located in the North Atlantic Ocean off the southwest coast of Morocco, have magnificent stretches of beach that roll out into azure waters. Surfers, windsurfers, scuba divers, and sunbathers converge to several beaches to enjoy the rough waves, colorful underwater environment, and smooth sands. If you visit some of the larger islands, such as Gran Canaria, Tenerife, or Lanzarote, you'll discover the expected opulent resorts. Gourmet restaurants, expansive golf courses, and ideal beach access are all available at these premium resorts.
Tenerife is one of the most populous and busiest islands in the Canaries.
Tenerife and the Canaries as a whole have the same entry requirements as the rest of Spain: those who have not been vaccinated must present a recovery certificate issued within the last 180 days, while those who have an active vaccination certificate enjoy hassle-free entry with few other requirements.
Economy Class – $569 – BOOK NOW
Business Class – $2,768 – BOOK NOW
Talk to one of our certified Travel Advisor for more details: 1-866-723-9393