Many countries across the world admire America's strong feeling of patriotism.
All-American is the country's distinct and complicated blend of rich history, internationally impacted culture, and communities ranging from lovely little villages to busy metropolia.
You can get cheap flights to celebrate the Fourth of July. Choose a destination and search through TravelGuz's comprehensive list of Independence Day flights. So don't put it off any longer! Celebrate the patriot in you and create memories to treasure for the rest of your life. Independence Day offers a variety of ticket specials, making it a perfect opportunity to book inexpensive flights in July.
International Travel Destinations
Bermuda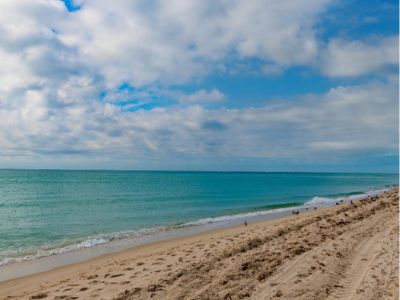 Bermuda is a lazy foreign traveler's dream: it's only a short flight from the East Coast, yet it has both British and Caribbean flair, making it feel like a world apart.
When it comes to paradise on Earth, Bermuda is the closest thing to it. This British territory is famous for its pink-sand beaches and laid-back yet refined island vibe, popular with tourists but fiercely protective of its strong sense of identity. It is easily accessible from the east coast of the United States — a mere two hours by air from New York, yet worlds away — and is famous for its pink-sand beaches and laid-back yet refined island vibe, popular with tourists but fiercely protective of its strong sense of identity. Bermuda has its own distinct vibe: sophisticated and unpretentious, artsy and naturally untamed, and Bermudians are known for their kindness.
Bermuda (BDA)
Economy Class | Round Trip
$386
BOOK NOW
St. Thomas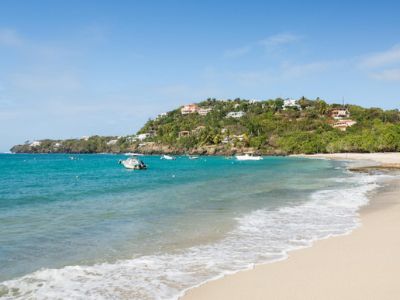 Even if they don't stay long, most visitors land on the mountainous St. Thomas since it is the transportation center of the Virgin Islands. Longer stays may be enticed by the famed shopping as well as the extensive range of water sports, activities, beaches, and lodging options. The major town is Charlotte Amalie, which is a bustling harbor, with Red Hook on the eastern point. The west end of the island is mainly undeveloped, whereas the southern and eastern coastlines are lined with hotels and resorts.
Saint Thomas (STT)
Economy Class | Round Trip
$456
BOOK NOW
Montego Bay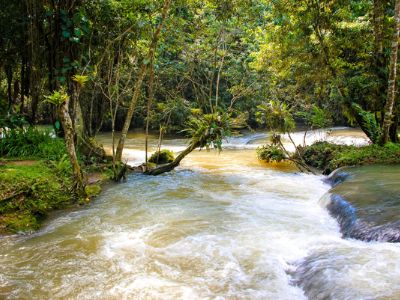 Montego Bay (or "MoBay" to locals) is Jamaica's second-largest city and undeniably the country's tourism hub.
Montego Bay is the ideal spot to relax on the beach, snorkel in the blue waters of the bay, or sip cocktails by the sea. However, you may get a flavor of Jamaican life by visiting the bustling markets, street activity, and bustle of downtown MoBay, which is only a few kilometers away.
You may get away from the ground entirely by arranging catamaran excursions or utilizing Montego Bay as a base for visiting Jamaican tourist destinations such as Cockpit Country and Dunn's River Falls.
Montego Bay (MBJ)
Economy Class | Round Trip
$395
BOOK NOW
Cancun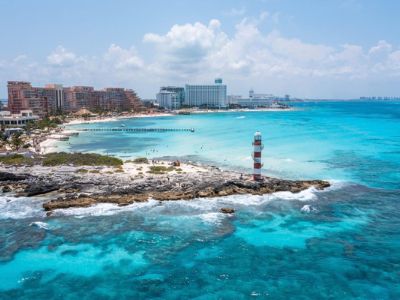 Cancun is a major tourist destination in Mexico, located on the Yucatan Peninsula in the state of Quintana Roo. Its moderate weather, gorgeous beaches, and surrounding coral reef for snorkeling and diving entice regular tourists.
Swimming, water skiing, windsurfing, snorkeling, scuba diving, hiking, and zip-lining are among the popular outdoor activities in this beachy region.
Cancun (CUN)
Economy Class | Round Trip
$557
BOOK NOW
El Salvador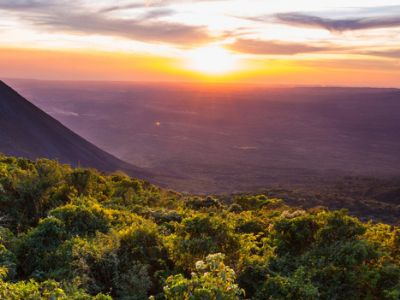 El Salvador is a travel powerhouse crammed into a little space. This underappreciated location is ideal for anyone wishing to stray off the beaten path in Central America and explore a diverse country with a sense of adventure. World-class surfing on deserted, dark-sand beaches; coffee plantations clinging to the slopes of mountains; charming flower-filled communities with mural-covered houses; and majestic national parks may all be found here.
Outside of the capital, San Salvador – a swaggering town – there are few people, so you'll have plenty of room to take in all that El Salvador has to offer.
El Salvador
Economy Class | Round Trip
$857
BOOK NOW
San Juan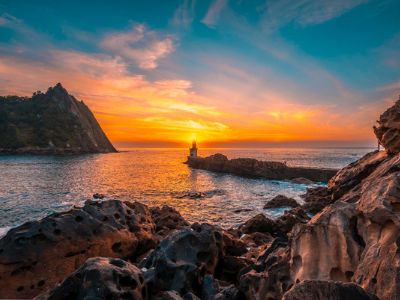 Beautiful beaches and enthralling forests. The food is excellent. Hundreds of years of history and culture. Citizens of the United States do not require a passport. The one disadvantage of visiting Puerto Rico is that if you've never been, you'll blame yourself for not going sooner on your first trip. It's amazing how frequently we forget that San Juan, with its diverse neighborhoods and street art, is a stunning destination.
San Juan
Economy Class | Round Trip
$449
BOOK NOW
Best Cities to Visit in USA for July 4th Celebrations
Gallup, New Mexico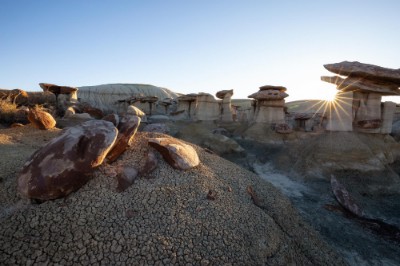 Gallup has a long history of being branded patriotic, and they take delight in it. The "Most Patriotic Small Town in America" welcome sign greets you as you enter the town. The Inter-Tribal Indian Ceremonial, where descendants of the country's initial occupants commemorate the oldest native customs and cultural activities, bears the designation. Another meeting spot in Gallup is the Gallup Cultural Center, which emphasizes the town's variety and historical importance. Don't miss a visit to the Soldiers Memorial, which honors combat veterans and Navajo code talkers from World War II.
Boston, Massachusetts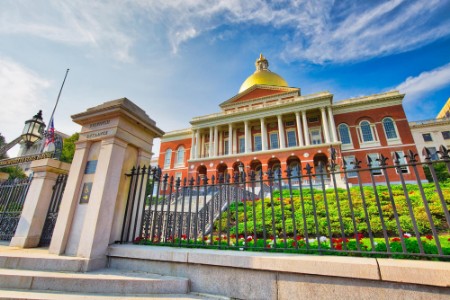 It should come as no surprise that Boston is one of the most patriotic cities in the country, given its links to the country's early past.
People come from all over the globe to see Boston in the hopes of getting a flavor of American history. Visit the Boston Tea Party ships, walk the 2.5-mile Freedom Trail, or visit the neighboring Plimoth Plantation, where the first colony was founded in 1620.
Philadelphia, Pennsylvania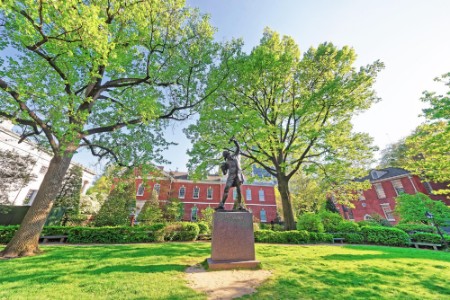 Philadelphia, like Boston, is known for its patriotism. After all, it was here that the Declaration of Independence and the United States Constitution were signed.
Start with a visit to the Liberty Bell and a tour of Independence Hall, which are located directly across the street from one another inside Independence National Historical Park and are both absolutely free (though you do need a timed reservation at Independence Hall). Also worth a visit is the Museum of the American Revolution.
It'll be simple to understand why Philadelphia is one of America's most patriotic cities if you arrange your visit to coincide with the Fourth of July. The entire city comes alive, but the live reading of the Declaration of Independence at Independence Hall is the centerpiece.
Olympia, Washington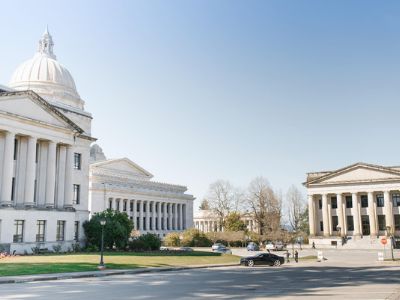 The capital of Washington State is a center for innovation, independent art and music, and politics. More than 63 percent of people voted in the 2012 election, according to the American Community Survey, and no doubt thousands of them have explored the Washington State Capitol Legislative Building and the Governor's Mansion.
Jacksonville, FL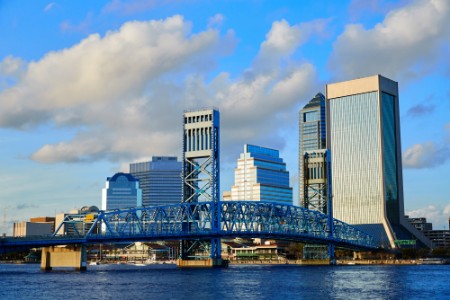 You know you're among patriots the moment you stroll past the Wounded Warrior-branded rocking chairs at Jacksonville International Airport. Residents celebrate the Fourth of July with a variety of family-friendly activities such as water balloon throws, three-legged races, giant Jenga, and face painting.
Jefferson City, Missouri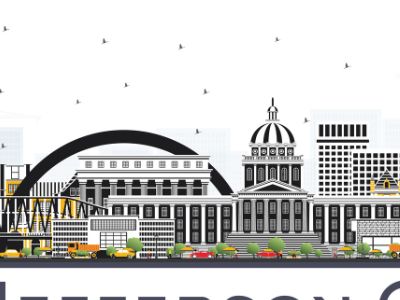 Jefferson City, located on the Missouri River, is another fantastic site to display your patriotism. Jefferson City is Missouri's capital, and it conducts a multi-day "Salute to America" festival every year. Concerts, competitions, and food sellers start off the celebrations. On the Fourth of July, the Red, White, and Boom fireworks spectacular features a sky concert.
Keystone, South Dakota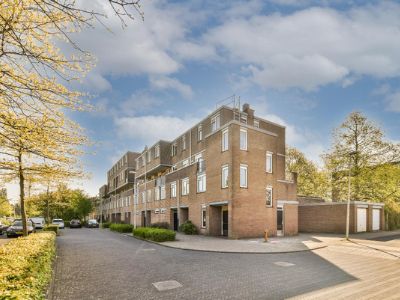 Keystone, better known as the site of Mount Rushmore (probably the most recognizable emblem of America), is unquestionably one of the most patriotic communities in the United States.
Visit Mount Rushmore on a summer evening if you have the chance when nightly lighting rituals take place. It's not just visually stunning, but it also teaches you a lot about the guts, drive, bravery, and, yes, patriotism that went into its construction. Geographically, Keystone is near the middle of the United States.
Talk to one of our certified Travel Advisors for more details: 1-866-723-9393