Travelers looking to fly to Europe this summer have a variety of new options with the expansion of services from several airlines. Condor Airlines, Air India, Volaris El Salvador, and Wizz Air have all launched new routes and expanded services, providing easy access to destinations across the continent. Condor Airlines will be offering daily non-stop flights to Frankfurt from 16 North American gateways, while Air India has resumed services to London's Gatwick airport with four routes to India. Volaris El Salvador has announced non-stop flights to Oakland and Houston, and Wizz Air has started daily flights to Istanbul from London Luton and Gatwick airports, as well as Budapest. With these expanded services, travelers can easily plan their dream European summer vacation.
Condor Airlines Expands Summer Service to 16 North American Gateways for Easy Access to Europe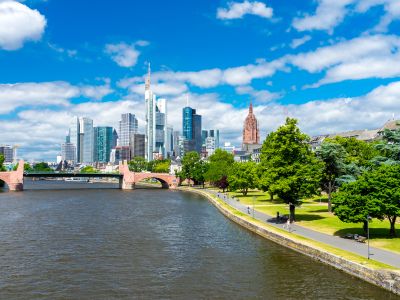 Condor Airlines is set to expand its services across North America this summer, providing more options for travelers to reach Europe from any location. Starting May, travelers will have access to 16 summer gateways, with daily non-stop flights to Condor's Frankfurt hub from New York/JFK, Seattle, Los Angeles, and San Francisco, as well as convenient service from Toronto, Boston, Washington/Baltimore(BWI), Minneapolis, Portland, Phoenix, Anchorage, Fairbanks, Vancouver, Halifax, and brand-new service from Edmonton.
With Condor's Frankfurt hub as the gateway, travelers can choose from over 100 destinations throughout Europe. Some of the top destinations to visit this summer include London, Paris, Athens, and Rome. Frankfurt can also be used as a base for easy day trips throughout Germany or for extended visits to more parts of the country through Condor's Rail&Fly program. Outside of Germany, travelers can make rail or flight connections to explore some of Europe's lesser-known cities.
For the complete North American schedule, visit Condor Airlines' website. Experience the convenience of Condor's expanded summer service and make your European travel dreams come true.
Air India Launches Gatwick Routes, Replacing Stansted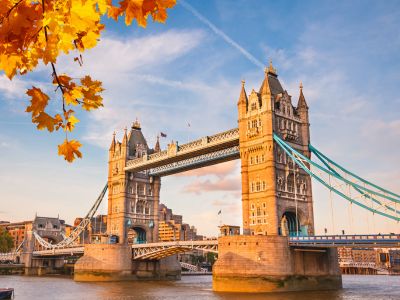 Air India has resumed its services to two London airports, Heathrow and Gatwick, with the latter replacing Stansted, which was previously served from 2009 to 2020. The airline will operate four Gatwick routes to Amritsar, Ahmedabad, Goa, and Kochi, each served three times a week using two-class, 256-seat Boeing 787-8s. The Ahmedabad and Amritsar flights launched on March 26th, Kochi on the 27th, and Goa on the 28th.
All four routes previously had Heathrow flights during the pandemic. According to the UK Civil Aviation Authority, Ahmedabad had 70,557 roundtrip passengers, Cochin 69,767, Goa 62,809, and Amritsar 56,002. As Air India aims to prioritize its highly valuable London Heathrow slots for more premium services to Delhi and Mumbai, it has shifted its secondary and lower-yielding London-India routes to Gatwick. With lower fees and charges, Gatwick is now the airport of choice for these services.
Volaris El Salvador Launches Non-stop Flights to Oakland and Houston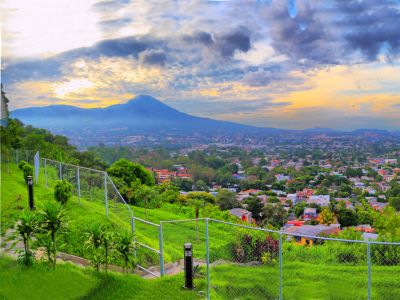 Volaris El Salvador has announced non-stop flights from the El Salvadorian capital of San Salvador to Oakland (OAK) and Houston Intercontinental (IAH), both operated four times a week. The route to Oakland covers a long distance of 2,636 miles (4,242 km) and has a block time of up to 6 hours and 1 minute.
San Salvador-Oakland route has no direct competition, as the last airline, TACA, served it in 2007/2008. However, Avianca's double daily A320neo San Salvador-San Francisco service provides indirect competition.
Meanwhile, Volaris is the fourth airline to fly from Houston International, joining Avianca, United, and Spirit. These airlines together offer up to six daily flights this summer, and Houston is believed to have the largest population of foreign-born El Salvadorians in the USA.
Wizz Air Starts Daily Flights to Istanbul from London Luton, London Gatwick, and Budapest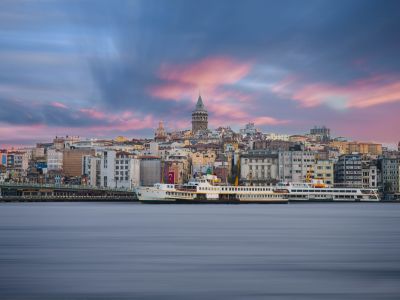 Hungarian budget airline Wizz Air has launched daily flights to Istanbul Airport from London Luton and Gatwick airports and Budapest, starting from March 26th and 31st, respectively. In addition, the airline has also started thrice-weekly flights to Istanbul from Iasi on April 4th. Wizz Air previously operated flights to Istanbul Sabiha Gökçen until 2016.
The new services mean that Istanbul is now accessible from four London airports this summer, a figure not seen since 2016. AnadoluJet, British Airways, Pegasus, Turkish Airlines, and Wizz Air are among the airlines operating flights to Istanbul, with up to 20 daily flights this summer, and a maximum of 24 daily flights.
Talk to one of our certified travel advisors for more details: 1-866-723-9393