The inaugural flight, which established the first direct route between London (Heathrow) and Oregon, was greeted warmly by locals as it taxied to the gate. Customers may pick from three cabins on the brand-new route, which will run five times a week on a Boeing 787-8 Dreamliner: Club (business), World Traveller Plus (Premium Economy), and World Traveler (Economy) (economy). The returning flight to London Heathrow departed at 6.55 p.m. local time, just as the UK is celebrating The Queen's Platinum Jubilee with a four-day weekend.
Finnair launches Seattle flights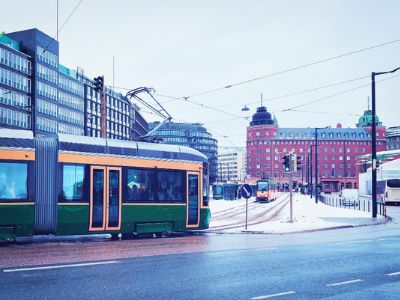 Finnair launches a three-times-weekly service between Helsinki (HEL) and Seattle (SEA) on June 1, 2022. This route appears to be seasonal, since it will operate until the conclusion of the summer timetable on October 28, 2022. The flight will run on the following schedule and is already available for booking:
AY33 departs Helsinki at 5:55 p.m. and arrives in Seattle at 5:40 p.m.
AY34 departs Seattle at 7:20 p.m. and arrives in Helsinki at 2:50 p.m. (+1 day).
On Mondays, Wednesdays, and Fridays, the service will run in both ways. The aircraft will travel 4,784 miles in each direction and is scheduled to arrive at 9:45 a.m. westbound and 9:30 a.m. eastbound. It's not often that a westbound intercontinental flight arrives before it takes off (based on local times).
Talk to one of our certified travel advisors for more details: 1-866-723-9393