Southeast Asian countries have so much to offer that it's nearly difficult to leave them off anyone's bucket list. This corner of the world has something for everyone, from beautiful white beaches to large cities, rich history and culture, and must-try cuisine. Discover the Majestic Destinations with Travelguzs Southeast Asia Flight Deals.
Southeast Asia Travel, as you've always envisioned it, is wrapped in jungles, bordered by golden dunes, capped by volcanoes, and dotted with the remnants of bygone civilizations.
Bangkok (BKK)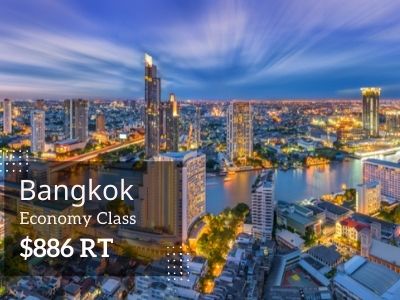 A destination unlike any other, steeped in culture and offering far more than a plate of Pad Thai. This city is a must-see and an unforgettable experience no matter when you come. Bangkok city has a lot of charm, from the casual tuk-tuk to market stalls, fashionable buildings, and wonderful food.
There are numerous popular areas to visit and many classic, world-class cuisines to sample. Whatever your reason for visiting, this is a place that offers romance, adventure, and family fun.
Nothing less can be expected in such a passionate city.
---
Phuket (HKT)
Phuket is an easy travel place to traverse. The entire island is accessible by road, and there are no entry fees at any of the beaches. Choose from diving, nature treks, massages, or even a day excursion to the nearby Phi Phi Islands, Similan Islands, or the tiny sea caves of Phang Nga Bay once you've arrived in Phuket.
---
Bali (DPS), Indonesia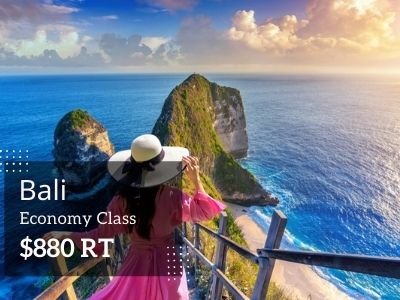 Bali is the only place on the earth that combines surfing, spirituality, and sun-kissed sybaritic pleasure. Fresh ideas arrive in waves on the Island of the Gods, resulting in a beautiful combination of civilizations and influences. The Slow in Canggu offers tropical brutalism, while Bambu Indah in Ubud offers mod-Balinese bamboo pods. It may mean hanging out with the clean-living nomads of Canggu, the style-conscious surfers of Seminyak, or the sophisticated set of Ubud, who dine at Noma-ish Locavore and roll their eyes when Eat, Pray, Love is mentioned. Everyone and everything is welcome in any case.
---
Singapore (SIN)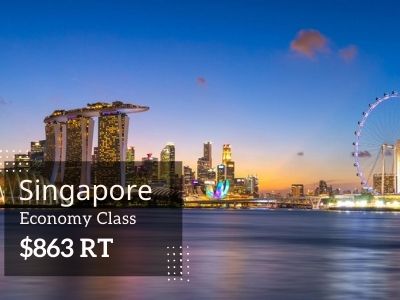 Thanks to one of the world's most efficient and broad public transportation networks, getting across Singapore takes only minutes. Want to go to Little India for breakfast but also want to see the temples in Chinatown before lunch? No problem, you'll be there in no time thanks to the gleaming MRT system – and while you're there, why not do some shopping in Marina Bay? Plus, with new metro lines launching about every two years, this island is becoming increasingly accessible.
---
Kuala Lumpur (KUL)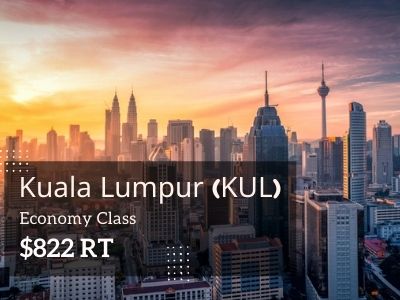 Kuala Lumpur has a skyline highlighted by minarets, Mogul-style domes, and skyscrapers, as well as colorful, food-stall-lined lanes sheltered by a green canopy of banyan trees.
Malaysia's sultry capital is a sensory overload. Historic monuments, steel-clad skyscrapers, verdant parks, mega-sized shopping malls, bustling street markets, and vibrant nightlife can all be found here.
---
Seoul (ICN), South Korea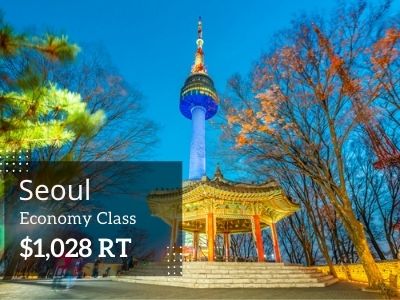 This vibrant metropolis of Seoul mashes up palaces, temples, cutting-edge design, and mountain paths, all to the beat of a relentless K-Pop beat.
At the Bukchon Hanok Village, skyscrapers and modern architecture, such as the Lotte World Tower, coexist with old Buddhist temples and traditional residences.
---
Lapu Lapu (CEB), Phillipine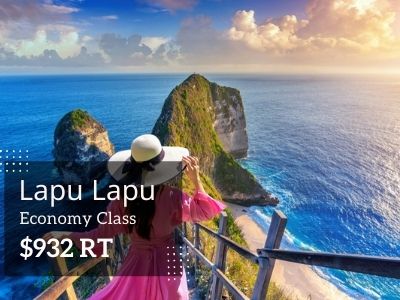 Lapu-Lapu has a rich history and a strong feeling of a community being the site of one of the country's most important wars. The region is recognized for its intriguing temple complex, beautiful beaches, and colonial antiquities. In this fascinating city's marketplaces and churches, learn about the local culture.
For a journey around the islands, rent a boat at the Cebu Yacht Club. Enjoy sunset views while dining at a restaurant at this high-end yacht club.
---
Manila, Philippine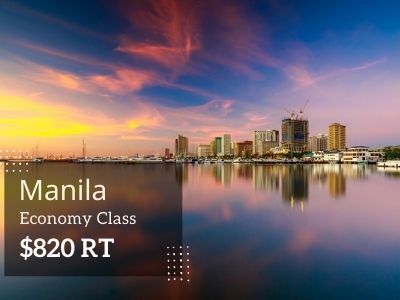 True, Manila offers excellent sightseeing, but those who put in the effort will uncover the city's creative essence, which includes everything from edgy galleries to a thriving independent music scene. When you add in a taste for speakeasy bars, artisan markets, and single-origin coffee, it's evident that Manila is not just one of Asia's most underappreciated, but also one of its trendiest cities.
---
Ho Chi Minh City, SGN, Vietnam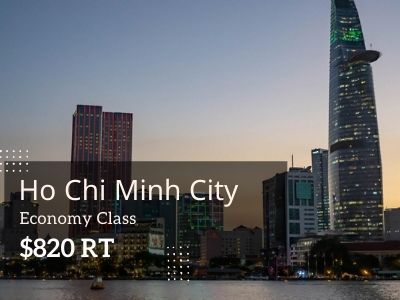 Ho Chi Minh City (HCMC) is Vietnam at its most befuddling: a high-octane city of trade and culture whose throbbing vitality has propelled the country ahead. The city, a chaotic swirl, infuses life and vigor into everyone who lives here, and tourists can't help but be drawn in.
---
Hanoi ( HAN), Vietnam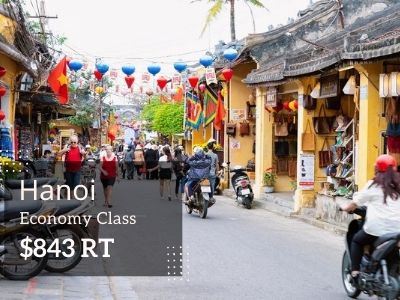 Visit the thousand-year-old Temple of Literature, take a trip down the Red River to Ha Long Bay, or search Hoan Kiem Lake for magical turtles dispensing swords with these Special Airfares to Southeast Asia..
Dine on the strange and fantastic around every corner, sample market items, learn about the changing art scene, and then sleep peacefully in luxury for a low price. Meet the people, learn about the history, and experience the emergence of a dynamic Hanoi.
---
Plan Your Summer Vacations to your favorite summer destinations with these Incredible Deals. 
Hong Kong, HKG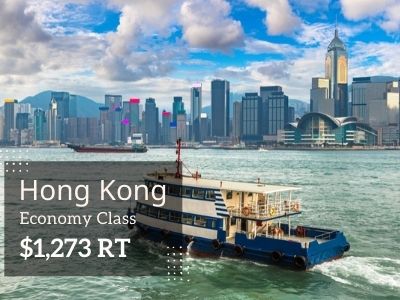 Hong Kong has turned into one of Asia's most beloved cities, steamy and massive. Its breathtaking cityscape, which is part neon, part steel and glass, and part towering hills, is one of the most beautiful in the world, yet it's just a backdrop to the nonstop activity that makes Hong Kong what it is.
Hong Kong is a bustling metropolis and is Just a click away with our Southeast Asia Flight deals.
Talk to one of our certified travel advisors for more details: 1-866-723-9393