There is a lot to love about Summer. It's the perfect time to relax in city parks, visit coastal towns, and sunbathe at one of the globe's numerous beaches.
While many tourists have their favorite summer destinations, other journeys are legendary and should be on everyone's must-see list. Travelguz's classic summer vacation options will inspire you, encourage you to think outside the box, and have you repeating stories about your experience for decades.
We feature deals to destinations across Africa, Asia, the Middle East, Europe and the Caribbean, so you're getting the best deal regardless of where you're headed.
Check out our options to find one that matches your vacation style. Once you choose the perfect flight, you're ready to get your adventures started.
Economy Class Deals of the Month
Bengaluru, India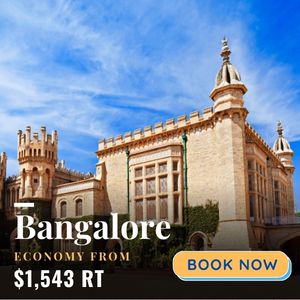 Bangalore, widely known as India's Silicon Valley, will welcome you with lovely weather, Carnatic fusion tunes, masala dosa and filter coffee for breakfast, and terrible traffic. With swarms of thriving Kannada temples coexisting with young start-ups, Bangalore acts as a peaceful cohabitation of history and modernization that can be witnessed across the city's sites to visit. Bangalore city is known for its vibrant cafés, eccentric stores, and interesting modern culture.

BOOK NOW
---
Hyderabad, India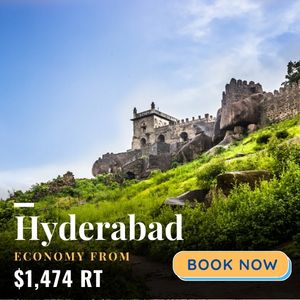 Big, sprawling Hyderabad is full of life; you can enjoy the bustle of a traditional market, head over to one of the city's many video gaming centers or an amusement park, and then finish off your day at a sleek fine dining restaurant.
It's a center for India's burgeoning technology industry (earning it the nickname "Cyberabad"), and that's brought a cosmopolitan scene of dining, shopping, and entertainment options to the city. Hyderabad sees thousands of business travelers on a daily basis, but high-tech giants like Microsoft India exist alongside a 400-year-old city center with a rich history and culture.

BOOK NOW
---
Accra, Ghana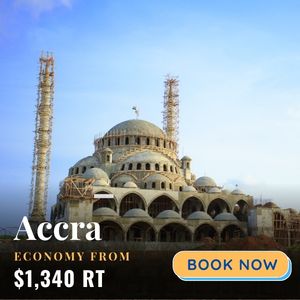 Accra, Ghana's capital, is a bustling but sometimes misunderstood town of weird vendors and Football shirts, music and markets, swanky hotels, and whirling street activity. Along the coast, beachside villages like Cape Coast, formerly a slave harbor but today a cultural destination in its own right, have just as much to offer.
Ghana boasts a diverse range of ecosystems, from savannah to deep rainforest, hiker-friendly highlands to parched sub-Saharan plains.
---
Lahore, Pakistan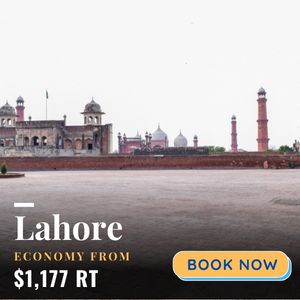 Lahore is Pakistan's intellectual and cultural center, and a visit to this vibrant city will leave an indelible impression on you. There is so much to see and do in Lahore, from the Fort to the Khizri and Sheranwala Gate, and it isn't just another ordinary city in a country. History, architecture, art, and music engulf the city, and there is a tale to be found everywhere. You'll also get the chance to participate in thrilling Qawaali sessions and test out Sufism. Spend some time in one of the city's numerous revitalizing gardens and a day seeing the city's many historical attractions.

BOOK NOW
---
Karachi, Pakistan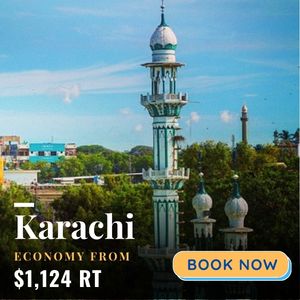 Karachi, Pakistan's bustling and busy city, is located on the Arabian Sea's eastern shore, just northwest of the Indus river delta. Karachi, Pakistan's largest and unquestionably most significant metropolis, was the country's first capital. The vast massive metropolis has evolved into the country's commercial, transportation, and political core, and it operates the country's largest and busiest ports. The city's rapid expansion pulls it into the international scene, and Karachi is on its path to becoming a major participant.

BOOK NOW
---
Cairo, Egypt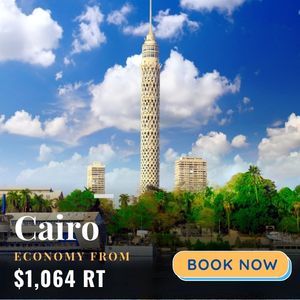 Tourism landmarks Since the beginning of time, Egypt and its capital have captivated visitors. Just southwest of Cairo, the Giza desert has the seventh wonder of the Ancient World, Khufu's Great Pyramid, as well as the renowned Sphinx.
BOOK NOW
---
Cape Town, South Africa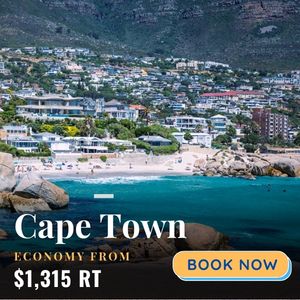 Cape Town is the crown gem of South Africa and the continent's most European metropolis. It had a significant part in world trade for centuries because to its strategic location near the southwestern tip of Africa. It is now one of the three capital cities of South Africa. The metro region is 950 square miles in size and has a population of 3.5 million people. The city's environment, which includes a stunning coastline in the shadow of Table Mountain National Park, is as beautiful as it is troublesome.

BOOK NOW
---
Dubai, UAE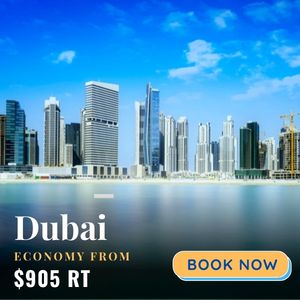 Dubai is a city of superlatives, with the tallest building in the world, one of the world's largest retail malls, and one of the world's largest man-made marinas… On a lesser scale, though, this emirate is still bound by its past as a tiny harbor town. The natural sands of Jumeirah Public Beach border the masterfully sculpted Palm Islands, and the busy Gold and Spice Souks (marketplaces) flourish among the larger-than-life Dubai Mall.

BOOK NOW
---
Entebbe, Uganda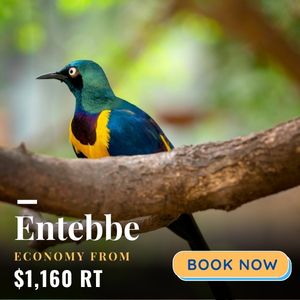 Entebbe is a picturesque, green town on the beaches of beautiful Lake Victoria that served as the capital of the British protectorate during the early years. The city's appeal today comes from the leisurely pace of life and proximity to natural features.
BOOK NOW
---
Johannesburg, South Africa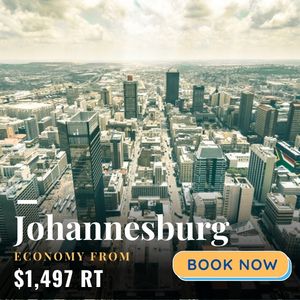 Johannesburg is South Africa's commercial capital and the country's principal international gateway. A fast-evolving city with a positive outlook on the future. The hipster-friendly area of Maboneng is currently regarded as one of the most successful urban-renewal initiatives in the world, with new loft apartments and office structures being built at a quick rate.

BOOK NOW
---
Business Class Deals of the Month
Seoul, South Korea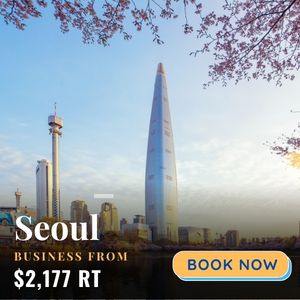 Seoul is a vibrant metropolis that is boldly carving a route into the future while honoring its great heritage. Home to among of Asia's oldest urban enclaves, where 100-story buildings peak over thousand-year-old Buddhist monasteries. At the core of this world-class attraction, is a beautiful blend of ancient and contemporary beats. The ideal urban trip is found between the balance and the bibimbap.
BOOK NOW
---
Delhi, India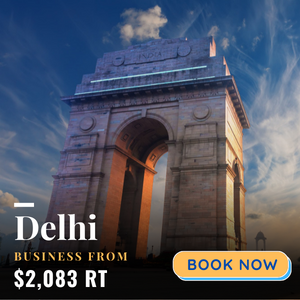 Many seasoned travelers have India on their bucket list, and there is no better place to begin your trip than New Delhi. The Indian capital will serve as the starting point for your journey, from the must-see sights like the Red Fort and Bahá' Lotus Temple to the unrivaled North Indian food served at both upscale eateries and street vendors in Old Delhi.
BOOK NOW
---
Grand Cayman Islands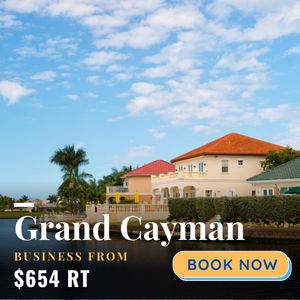 Set in a breathtaking tropical location. The perfect combination of sun-kissed beaches and quiet, blue waters. The Cayman Islands, known for its eating, snorkeling, and diving, provide an adventure for individuals of all ages and interests. Your vacation here may be full of activity, day and night, with such a varied selection of hobbies to enjoy and discover. Do it all. Or do nothing except absorb the delectable vista, the welcoming people, and the ideal weather.
BOOK NOW
---
St. Lucia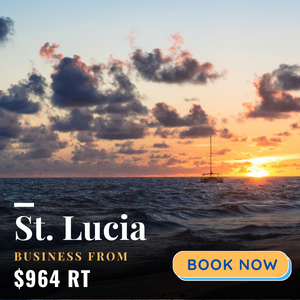 Saint Lucia, a lush, mountainous island located halfway between Martinique and St. Vincent, has developed into one of the Caribbean's most well-liked tourist destinations, especially for couples on their honeymoon and other romantics drawn in by the island's stunning natural beauty, its abundance of magnificent resorts and inviting inns, and its friendly atmosphere.
Forty percent of the island's 182,000 residents reside in Castries, the capital, and the adjacent communities in the northwest.
---
Edinburgh, Scotland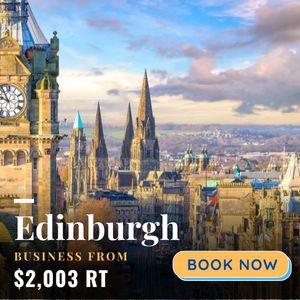 Edinburgh is a lovely city. The city comes alive with the coming of summer, culminating in the famed Edinburgh Fringe Festival. Even when it rains, the atmosphere is brightened by laughing from centuries-old bars. Edinburgh is extremely attractive because of its inhabitants. They lend enthusiasm to their city's culture by being kind, quick-witted, and passionately proud.
BOOK NOW
---
Sao Paulo, Brazil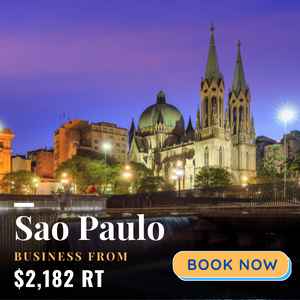 Twenty million passionately loyal Paulistanos, as the city's citizens are referred to, call So Paulo home and will all gladly go on and on about how they wouldn't want to live anywhere else. Spend some time with them, and you'll quickly see why. They could expose you to some of the city's numerous experimental theaters and art-house movie houses.
BOOK NOW
---
Rome, Italy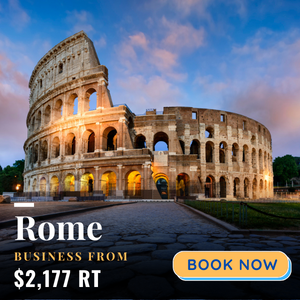 Twenty million passionately loyal Paulistanos, as the city's citizens are referred to, call So Paulo home and will all gladly go on and on about how they wouldn't want to live anywhere else. Spend some time with them, and you'll quickly see why. They could expose you to some of the city's numerous experimental theaters and art-house movie houses.
BOOK NOW
---
Istanbul, Turkey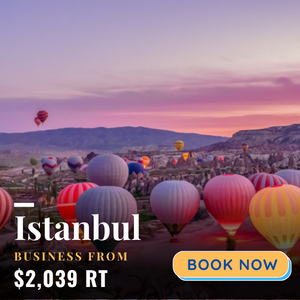 Istanbul is unlike any other city in the world. Istanbul is a metropolis of layers and contrasts that is spread over two continents. Istanbul is a city where old and modern coexist, with ancient sites like the Hagia Sophia and Topkapi Palace rubbing shoulders with bustling bars and colorful cafés, Ottoman-era mosques nearby from contemporary art museums and galleries, and traditional carpet stores nearby hip boutiques. The metropolis is always in motion.
BOOK NOW
---
Acapulco, Mexico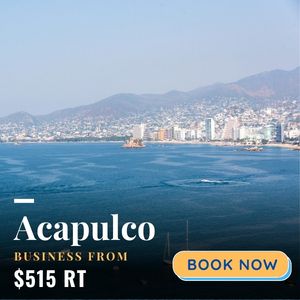 Soaring cliffs curve into a succession of broad bays and tiny coves, rimmed by sandy beaches and backed by jungle-green hills, in Acapulco, Mexico's original party town.
BOOK NOW
---
Tel Aviv, Israel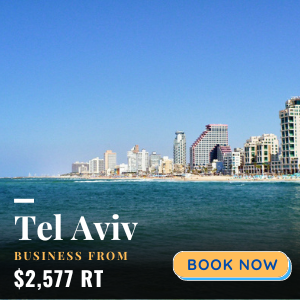 Tel Aviv is mostly overlooked when it comes to the top beach resorts in the world, yet its 14 km of glistening Mediterranean coastline is this city's crowning achievement. riotous nightlife. Tradition in Tel Aviv is Friday night partying rather than quiet reflection, and kosher food is overshadowed by a multitude of cosmopolitan gourmet pleasures. Tel Aviv's wonderful (albeit limited) museums show up the city's passion for the arts and culture.

BOOK NOW
---
Munich, Germany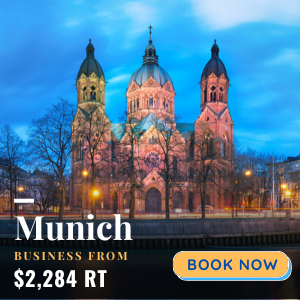 Munich has a little rustic vibe because of its cleanliness, safety, and Mediterranean pace. Munich is one of Germany's most popular tourist destinations because of its wide walkways, chic shops and restaurants, vistas of the Alps, a significant river that runs through the city, and a major green park.

BOOK NOW
---
Dakar, Senegal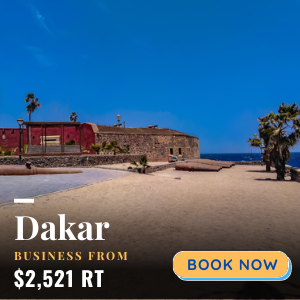 Dakar, the westernmost point of Africa's continent, is a cosmopolitan desert region that protrudes into the emerald Atlantic. The city of Senegal is a cool haven with its brilliantly painted minibusses, wooden boats, and penchant for vibrant clothing.

BOOK NOW
---
Honolulu, Hawaii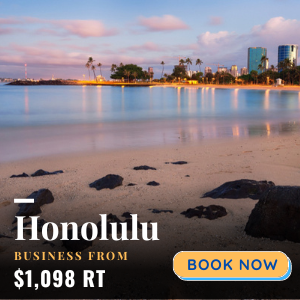 Of all the Hawaiian islands, Oahu mixes metropolitan luxury with the magnificent landscape the best. Honolulu, the state's capital, exemplifies the island's metropolitan attraction. Numerous cultural and historic monuments are close by, ranging from the grandiose Iolani Palace to the somber USS Arizona Memorial at the Pearl Harbor National Memorial.

BOOK NOW
---
Frankfurt, Germany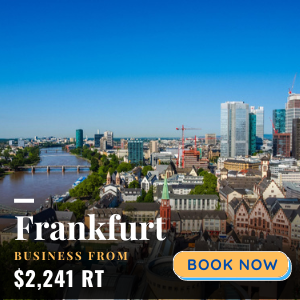 Frankfurt, which is the fifth-largest city in Germany and the biggest in the state of Hesse, is a world-class metropolis with a striking skyline of skyscrapers and a thriving neighborhood of university students, foreign visitors, convention-goers, and sophisticated residents.

BOOK NOW
---
Cabo San Lucas, Mexico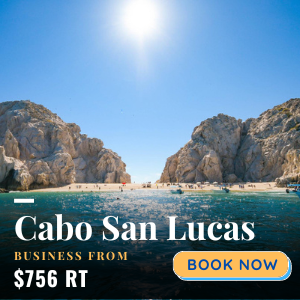 Every year, Cabo San Lucas, one of the most well-liked resorts in Mexico, improves its allure, luring tens of thousands of beachgoers, revelers, tourists, and avid divers to southern Baja California.
The core of Cabo is as exciting as any place if you want to spend your holiday engaging in hedonistic revelry. The region's sand falls are renowned for their underwater wonders.

BOOK NOW
---
Talk to one of our certified travel advisors for more details: 1-866-723-9393