Plan your summer vacations ahead of time and earn brownie points with TravelGuzs Special Deals of the Month for May 2022.
While many tourists have their favorite summer destinations, other journeys are legendary and should be on everyone's must-see list. Travelguz's classic summer vacation options will inspire you, encourage you to think outside the box, and have you repeating stories about your experience for decades.
We feature deals to destinations across Africa, Asia, the Middle East, Europe and the Caribbean, so you're getting the best deal regardless of where you're headed. 
Check out our options to find one that matches your vacation style. Once you choose the perfect flight, you're ready to get your adventures started.
Business Class Deals of the Month
Seoul, South Korea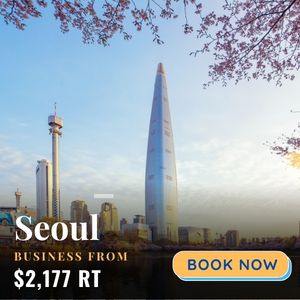 Seoul is a vibrant metropolis that is boldly carving a route into the future while honoring its great heritage. Home to among of Asia's oldest urban enclaves, where 100-story buildings peak over thousand-year-old Buddhist monasteries. At the core of this world-class attraction, is a beautiful blend of ancient and contemporary beats. The ideal urban trip is found between the balance and the bibimbap.
BOOK NOW
---
Grand Cayman Islands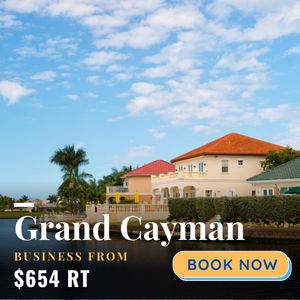 Set in a breathtaking tropical location. The perfect combination of sun-kissed beaches and quiet, blue waters. The Cayman Islands, known for its eating, snorkeling, and diving, provide an adventure for individuals of all ages and interests. Your vacation here may be full of activity, day and night, with such a varied selection of hobbies to enjoy and discover. Do it all. Or do nothing except absorb the delectable vista, the welcoming people, and the ideal weather.
BOOK NOW
---
Edinburgh, Scotland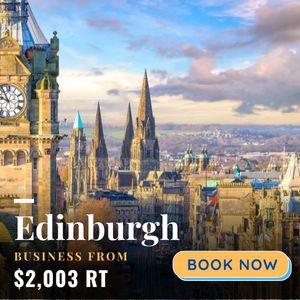 Edinburgh is a lovely city. The city comes alive with the coming of summer, culminating in the famed Edinburgh Fringe Festival. Even when it rains, the atmosphere is brightened by laughing from centuries-old bars. Edinburgh is extremely attractive because of its inhabitants. They lend enthusiasm to their city's culture by being kind, quick-witted, and passionately proud.
BOOK NOW
---
Acapulco, Mexico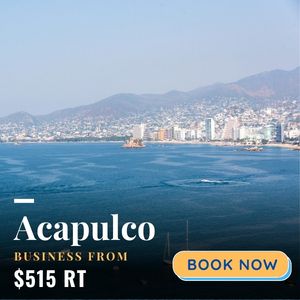 Soaring cliffs curve into a succession of broad bays and tiny coves, rimmed by sandy beaches and backed by jungle-green hills, in Acapulco, Mexico's original party town.
BOOK NOW
---
Economy Class Deals of the Month
Accra, Ghana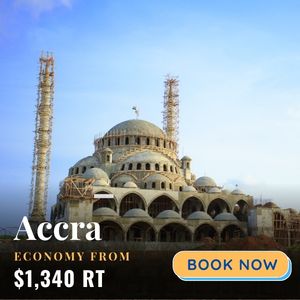 Accra, Ghana's capital, is a bustling but sometimes misunderstood town of weird vendors and Football shirts, music and markets, swanky hotels, and whirling street activity. Along the coast, beachside villages like Cape Coast, formerly a slave harbor but today a cultural destination in its own right, have just as much to offer.
Ghana boasts a diverse range of ecosystems, from savannah to deep rainforest, hiker-friendly highlands to parched sub-Saharan plains.
---
Cairo, Egypt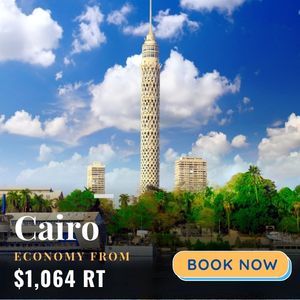 Tourism landmarks Since the beginning of time, Egypt and its capital have captivated visitors. Just southwest of Cairo, the Giza desert has the seventh wonder of the Ancient World, Khufu's Great Pyramid, as well as the renowned Sphinx.
BOOK NOW
---
Cape Town, South Africa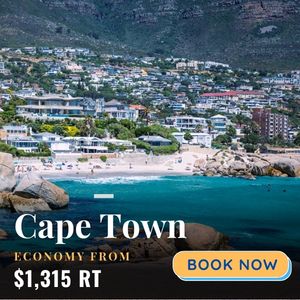 Cape Town is the crown gem of South Africa and the continent's most European metropolis. It had a significant part in world trade for centuries because to its strategic location near the southwestern tip of Africa. It is now one of the three capital cities of South Africa. The metro region is 950 square miles in size and has a population of 3.5 million people. The city's environment, which includes a stunning coastline in the shadow of Table Mountain National Park, is as beautiful as it is troublesome.

BOOK NOW
---
Dubai, UAE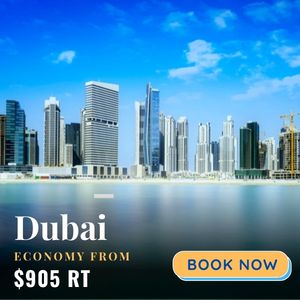 Dubai is a city of superlatives, with the tallest building in the world, one of the world's largest retail malls, and one of the world's largest man-made marinas… On a lesser scale, though, this emirate is still bound by its past as a tiny harbor town. The natural sands of Jumeirah Public Beach border the masterfully sculpted Palm Islands, and the busy Gold and Spice Souks (marketplaces) flourish among the larger-than-life Dubai Mall.

BOOK NOW
---
Entebbe, Uganda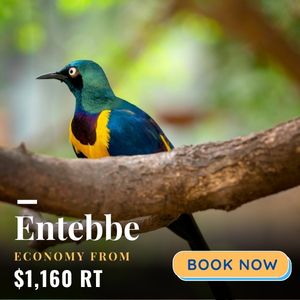 Entebbe is a picturesque, green town on the beaches of beautiful Lake Victoria that served as the capital of the British protectorate during the early years. The city's appeal today comes from the leisurely pace of life and proximity to natural features.
BOOK NOW
---
Johannesburg, South Africa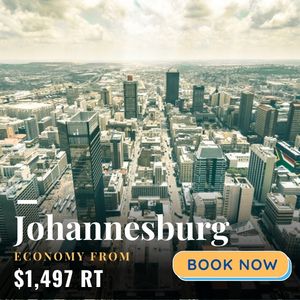 Johannesburg is South Africa's commercial capital and the country's principal international gateway. A fast-evolving city with a positive outlook on the future. The hipster-friendly area of Maboneng is currently regarded as one of the most successful urban-renewal initiatives in the world, with new loft apartments and office structures being built at a quick rate.

BOOK NOW
---
Talk to one of our certified travel advisors for more details: 1-866-723-9393