Are you planning a trip to visit your family and friends? Look no further than Travelguzs for great deals on airfares! Our Visit Family and Friends basic fares come with a fantastic 3x23kg baggage allowance, so you can bring everything you need for your trip without worrying about extra baggage fees. Plus, we offer flights to a wide range of destinations, making it easy to connect with your loved ones no matter where they are. Keep reading to learn more about this amazing offer.
At Travelguzs, we're excited to offer you exclusive VFR fares for your next trip to visit family and friends. With our special airfares, you can enjoy a 3x23kg baggage allowance, making it easy to bring everything you need for your trip. We understand how important it is to stay connected with loved ones, and that's why we've partnered with top airlines to bring you affordable VFR fares to destinations around the world.
VFR Airfares from Houston, Boston, Dallas and New York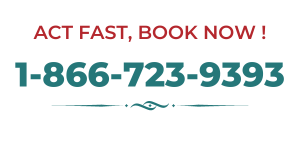 VFR Airfares from Washington, Los Angeles, Chicago and San Francisco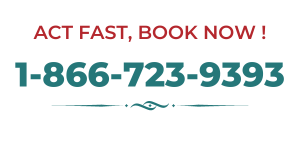 Important Details of Our VFR Airfare and 3x23kg Baggage Allowance Offer
Travel dates: Open – 15 May 2023
First change of booking is free of charge, subsequent changes will be charged USD 150 each
Refunds before departure are subject to a USD 100 fee
Refunds are not allowed after departure
No-show penalty fee is USD 200 with no refunds given in case of no-show
Minimum stay requirement: Sunday
Maximum stay: 6 months
3 pieces of luggage with a maximum weight of 23kg each are allowed for specific destinations only.
Our VFR fares are available for travel on select dates throughout the year, and destinations include major cities in Asia, Europe, Africa, and beyond. Whether you're planning to visit relatives overseas, attend a family event, or simply explore a new city with loved ones, our VFR fares make it easy and affordable to do so.
When you book your VFR fare with Travelguzs, you can also enjoy additional perks such as free seat selection, in-flight meals, and more, depending on the airline you choose. Plus, our team of travel experts is always available to assist you with any questions or concerns you may have, ensuring that you have a hassle-free travel experience from start to finish.
Don't wait any longer to plan your next trip to visit family and friends. Book your VFR fare with Travelguzs today and take advantage of our exclusive special airfares and generous baggage allowance!
Make your next trip to visit your loved ones unforgettable with our VFR airfares and 3x23kg baggage allowance. Book your flights today with Travelguzs and take advantage of this special offer. With our commitment to providing excellent service and affordable prices, you can rest assured that your trip will be smooth and stress-free.
Talk to one of our certified travel advisors at 1-866-723-9393 for more details.