Travel to one of the top shopping destinations in the world on Black Friday to indulge your inner shopaholic. Black Friday flight bargains are available from Travelguzs in 2022. Fly to your preferred location with us and don't worry too much about your money. In order to give you a wide range of possibilities, we offer alluring discounts on a lengthy list of flights to a variety of locations. Black Friday in November is a great time to get low-cost flights due to the numerous airline offers that are available.
Take advantage of a fantastic Black Friday 2022 deal and pack your bags.
Take advantage of exclusive discounts, including up to $350* off Business Class prices and up to $200* off Economy Class fares. Discover unmatched hospitality when you travel to one of these destinations on an extensive global network.
1. Cairo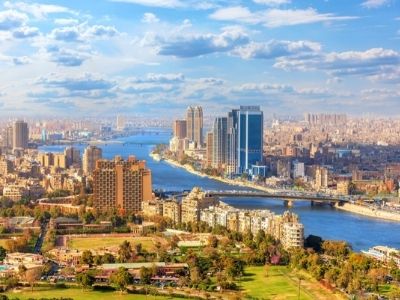 Experience Arab culture by visiting Cairo, everything first-hand, from Egypt's cuisine to their hospitality to their arts and lives. Many tourists claim that when they first arrived in Cairo, they were treated like family.
Situated on the banks of River Nile, Cairo, the capital of Egypt, is home to one of the Seven Wonders of the Ancient World the Great Pyramid. On the Giza Plateau, just outside the city, is a component of a series of six pyramids.
Black Friday Deals to Cairo: $954 -> VIEW DEALS
2. Beirut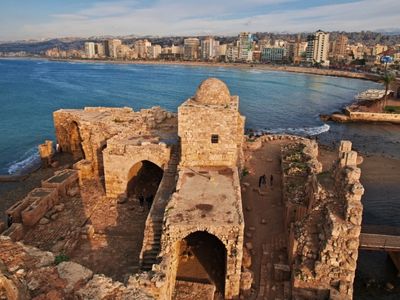 One of the oldest towns in the world, Beirut has been inhabited for more than 5,000 years and was one of Phoenicia's most important city-states.
The city has undergone numerous reconstructions, and today's buildings coexist alongside Ottoman and French colonial structures. The National Museum and the Gibran Museum provide visitors with a glimpse into the city's history while bustling areas like Hamra and Ashrafieh offer a vibrant nightlife.
Black Friday Deals to Beirut: $886-> VIEW DEALS
3. Delhi
Delhi has witnessed several architectural marvels throughout the years, including the Red Fort, Qutub Minar, Isa Khan's Tomb, Jama Masjid, Lutyens Delhi, and countless others. Discovering and exploring all of these tourist sites makes Delhi an extremely great tourist destination.
Black Friday Deals to Delhi: $886-> VIEW DEALS
4. Colombo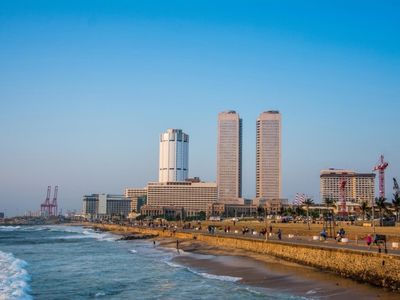 The Metropolitan city of Colombo, which serves as a gateway to Sri Lanka's wonders, has a rich colonial history and is home to a diverse population of races, religions, and cultures. A city of contrasts, it is an interesting combination of glitzy hotels and office towers that are situated next to stunning red-tiled classic structures.
Black Friday Deals to Colombo: $1181-> VIEW DEALS
5. Phuket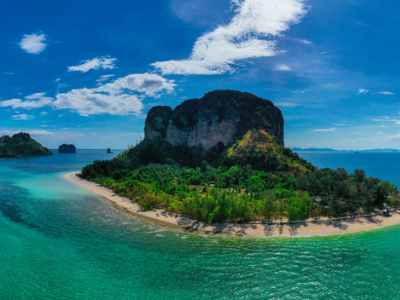 Phuket, the largest island in Thailand, is a fantastic getaway for anyone seeking a top-notch tropical island vacation complete with wonderful hotels, empty beaches, intriguing food and restaurants, incredible scenery, vibrant nightlife, and much more.
Black Friday Deals to Phuket: $1219-> VIEW DEALS
6. Riyadh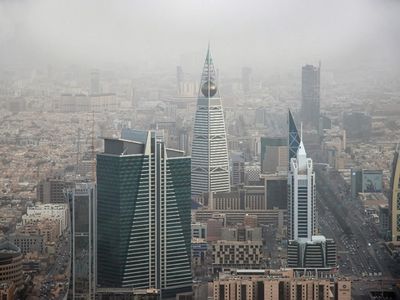 The city's evocative souqs, engaging museums, and historic architecture all showcase the city's interesting, centuries-old history, but it's also a modern metropolis with gleaming high-rises and a thriving contemporary art scene.
Black Friday Deals to Riyadh: $1623-> VIEW DEALS
7. Goa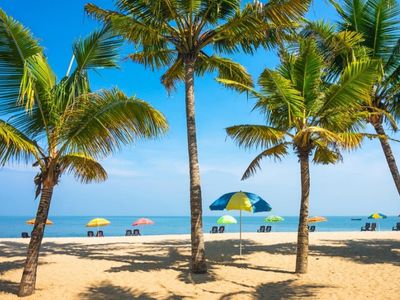 Goa is a well-known favorite beach location in India. It boasts a relaxed way of life, a hippy atmosphere, beautiful panoramic beaches, natural serenity, beach sports, and great parties. It's a fantastic location all year round.
Black Friday Deals to Goa: $1214-> VIEW DEALS
8. Medina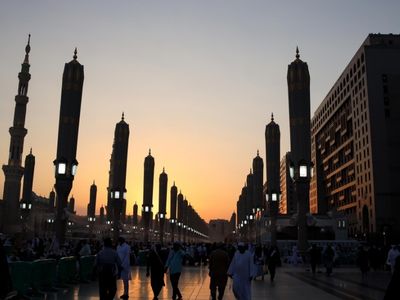 Millions of pilgrims who come to Saudi Arabia for the Hajj or Umrah make Medina one of their primary stops because it is one of the two holiest places in Islam. The Prophet's Mosque, also known as Al-Masjid a Nabawi, serves as the focal point of the city.
Black Friday Deals to Medina: $1419-> VIEW DEALS
9. Lahore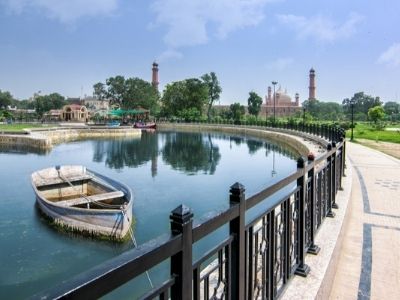 A prominent city in Pakistan that is genuinely unique is Lahore. This city has several captivating features that appeal to both residents and visitors. Lahore must be one of the cities on your list if you plan to visit Pakistan.
Black Friday Deals to Lahore: $1300-> VIEW DEALS
10. Karachi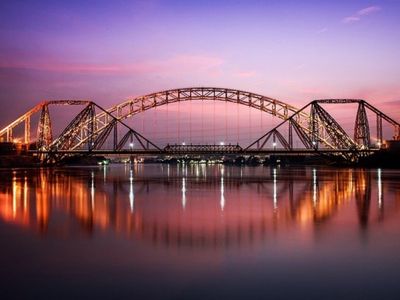 The largest and most popular city in Pakistan, Karachi, is well-known for its multicultural nature, beautiful weather, and abundance of food and shopping options. Travelers from all over the world visit there frequently.
Black Friday Deals to Karachi: $949> VIEW DEALS
11. Jeddah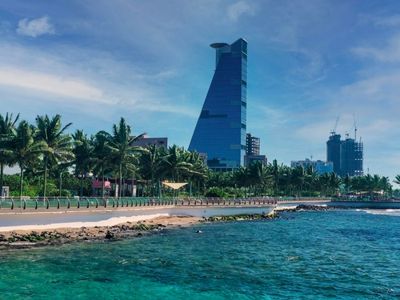 As the cradle of international arts and music and a meeting ground for many dynamic cultures, Jeddah's superb food features a wide variety of delectable meals with diverse flavors.
For those traveling for the Hajj to the two holiest places, Mecca and Medina, Jeddah serves as the primary entry point either by plane or sea. From Jeddah, both are a few hours inland.
Black Friday Deals to Jeddah: $1577> VIEW DEALS
12. Thiruvananthapuram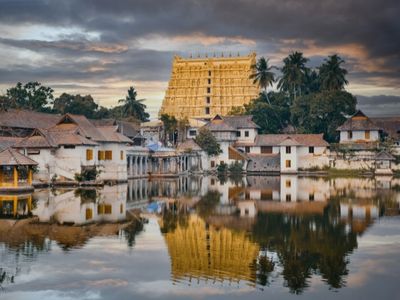 Kerala State's capital, Trivandrum or Thiruvananthapuram, is located in southern India. It draws many Indian as well as foreign tourists due to its serene beaches, backwaters, hill stations, and rich culture. It is one of India's most tranquil and clean cities.
Black Friday Deals to Trivandrum or Thiruvananthapuram: $2447> VIEW DEALS
13. Addis Ababa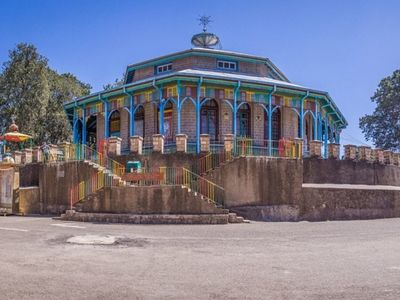 Addis Ababa, with its vibrant activity, is definitely worth visiting for a while. The city, which is located in the highlands near the Great Rift Valley and spans more than 200 square miles, is home to an astounding array of incredibly varied and fascinating historical and cultural landmarks. Addis Ababa is often referred to as the political capital of Africa.
Black Friday Deals to Addis Ababa: $1103> VIEW DEALS
14. Amman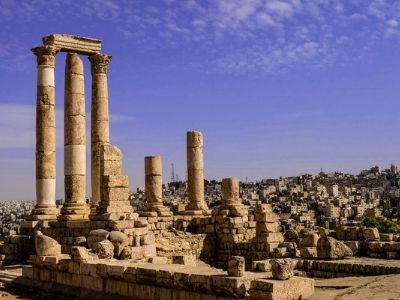 Amman is a perfect example, offering many contemporary comforts while preserving its distinctively Jordanian culture. Visitors come to visit the medieval Amman Citadel, the Roman Temple of Hercules, and the complex of the Umayyad Palace from the eighth century. Additionally, Petra, a significant archaeological site, is only three hours away. Amman, Jordan is a must-visit destination.
Black Friday Deals to Amman: $1028> VIEW DEALS
15. Johannesburg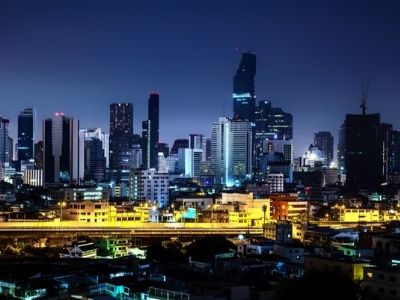 Johannesburg has established a stellar reputation for quality and affordability, making it a preferred location for business. Johannesburg has grown to be recognized as a significant global city and the economic hub of both South and sub-Saharan Africa.
Black Friday Deals to Johannesburg – $1630 -> VIEW DEALS
16. Maldives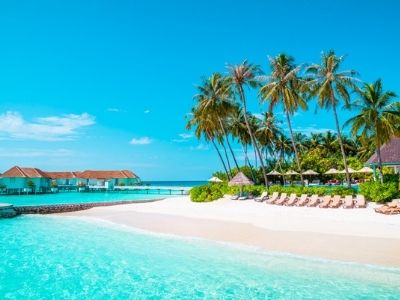 With its pristine beaches, azure waters, blue lagoons, vibrant marine life, and an abundance of palm palms, the Maldives is hard to resist. The Maldives is a dream come true year-round with temperatures hovering around 30°C.
Black Friday Deals to Maldives – $1465 -> VIEW DEALS
Talk to one of our certified Travel Advisors for more details: 1-866-723-9393