Thanksgiving is a holiday that many people reserve for spending time with their family and friends, conversing, and making memories. They could be considering ways to start new traditions when they reunite with friends and family. Flying to your preferred locations on Thanksgiving is the ideal way to achieve it. Here are some suggestions to help you get the most out of your holiday trip.
If you want to spend the weekend somewhere else and haven't yet decided what you're going to do on Thanksgiving. You're likely to find something that appeals to each member of the family among these top places in the U.S. and across the globe for Thanksgiving travel.
Best places for Thanksgiving travel in the U.S
1. Keystone, Colorado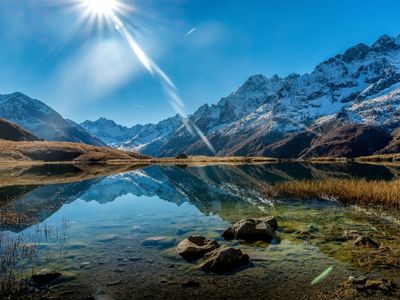 One of the best places for a last-minute Thanksgiving vacation in Keystone, Colorado.
Your heart will be won over by Keystone, Colorado's warm ambiance, welcoming people, and wonderfully relaxed pace. Whether you're traveling alone or with a significant other, you'll find much to appreciate all throughout town as you celebrate Thanksgiving. Thanksgiving weekend gets things going in a major way and takes part in the many other pleasures Keystone has to offer. It's simple to cram in four days of excitement on the slopes because Denver is only an hour away by car.
Flights from Houston to Eagle (EGE) (Nearest Airport to Keystone at 51.2 miles) at $387 rt – BOOK NOW
2. San Diego, Califonia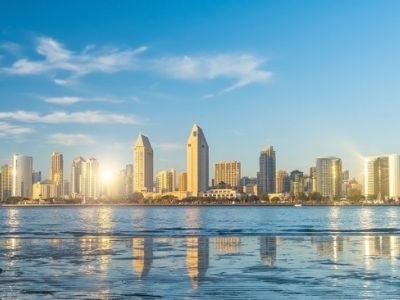 San Diego has lovely weather around Thanksgiving. San Diego will welcome the holiday season with customary Thanksgiving feasts, turkey trots, and other events. You can enjoy SoCal's adventurous spirit from the coast to the interior valleys thanks to its normally perfect weather and a distinct hint of fall, which includes days at the beach, shopping at outdoor malls, and nights dining outside. Spend Thanksgiving in San Diego, giving gratitude in whichever way you choose!
Fly to San Diego at $327 rt: BOOK NOW
3. New York City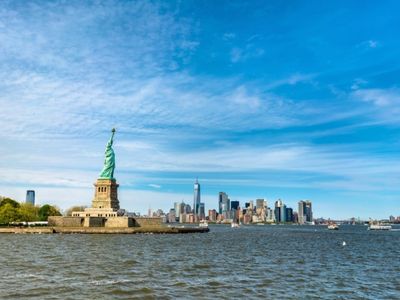 The city comes to life this season, making it a fantastic location for a Christmas story and an even better destination for a festive break.
Any time of year is a terrific time to travel to New York City, but Thanksgiving Weekend is a particularly exciting time to visit the Big Apple. In addition to Central Park being stunning in the fall, the Thanksgiving Weekend is jam-packed with activities. The Annual Macy's Thanksgiving Day Parade, which takes place on Thanksgiving Thursday, is arguably the most prominent.

Round Trip Flight to New York City at $195 – BOOK NOW
4. Seattle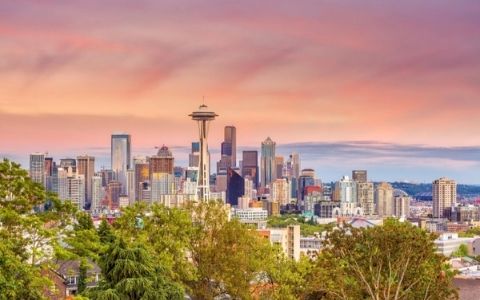 The My Macy's Holiday Parade, which takes place every year in Seattle's downtown, serves as the grand opening to the city's Thanksgiving festivities. Numerous floats, numerous costumed characters, professional sports teams, community drill teams, and marching bands from middle and high schools may all be seen during the event. The Westlake Holiday Tree Lighting Celebration is held at Westlake Center later in the day. Thanksgiving morning in Ballard sees the annual Turkey Trot 5K run, which is fun for the whole family and raises money for a nearby food bank. Thanksgiving morning sees the start of the Wattle Waddle Marathon; if 26 miles are too much for you, try the shorter Wittle Waddle half-marathon.
Ray's Boathouse, Six Seven at the Edgewater on the waterfront, the Bluwater Bistro in Greenlake, and the SkyCity Restaurant at the top of the incomparable Space Needle are just a few of the renowned Seattle restaurants that offer special Thanksgiving dinners along with breathtaking views.
Round Trip flight to Seattle at $280 – BOOK NOW
5. Boston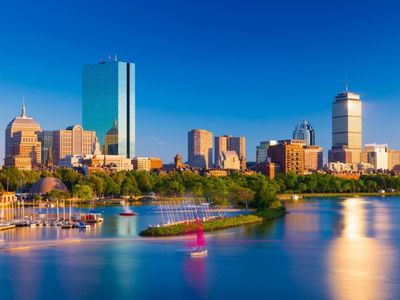 If you're spending Thanksgiving in Boston, there are lots of enjoyable activities you can participate in over the long weekend, including Black Friday bargain shopping, a Bruins game at TD Garden, glistening Christmas light displays at Faneuil Hall Marketplace, ice skating on Frog Pond, and many more.
This time of year also heralds the beginning of a big rush of festive activities and stunning Christmas happiness in the New England region, in addition to these wonderful memories of Thanksgiving dinner in Boston. Thanks to the city's distinctive neighborhoods, intriguing history, thriving community life, and yearly events, there is definitely something for everyone (and every age) to enjoy.
Both residents of Beantown and visitors will enjoy all that it has to offer on the famous fourth Thursday in November and the days that follow. Get caught up in the festive anticipation of the Christmas season as a variety of regular activities and customary events, from recreational to amorous, are offered.
Fly round trip to Boston at $376 rt – BOOK NOW
6. Orlando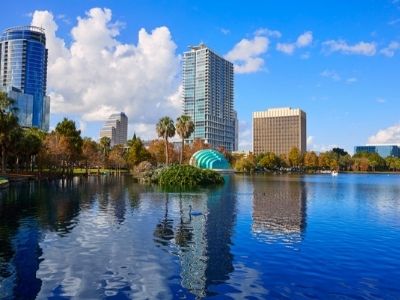 if you want to start some new Thanksgiving customs this year, go to Orlando. You may spend your day in a variety of ways thanks to the numerous hotels, amusement parks, and dining establishments.
Visit SeaWorld, Universal Studios, or the Walt Disney World Resort on Thanksgiving Day.
Make Thanksgiving special if you enjoy thrills by going on crazy coasters. Due to the holiday, the parks will be crowded. Be there early!
Thanksgiving in Orlando is a lavish event with plenty of eating options available. Thanksgiving buffets, gourmet brunches, sumptuous dinner celebrations, and expensive lunches are all popular.
Plan your Thanksgiving getaway, spend a wonderful Thanksgiving in Orlando, Florida, and usher in the holiday season in opulence with all the beautiful and exciting things going on there!
Fly round trip to Orlando at $388 – BOOK NOW
7. Pheonix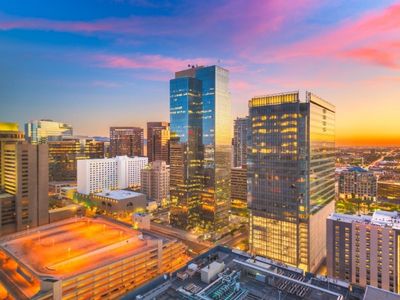 Greater Phoenix provides events for everyone on Thanksgiving Day, from TurkeyTrots to the ceremonial lighting of some of the region's most popular holiday attractions.
There are many festive events, tourist destinations, and activities available in Arizona at this time of year.
The valleys, sunsets, spas, golfing, and eating in Arizona are well-known. So it comes as no surprise that Thanksgiving is just as fascinating in Arizona. You can be sure that your stay in Arizona will be worthwhile because of the state's many attractions, activities, and events.
Fly round trip to Phoenix at $304 – BOOK NOW
International Destinations for Thanksgiving Travel
8. Maui, Hawaii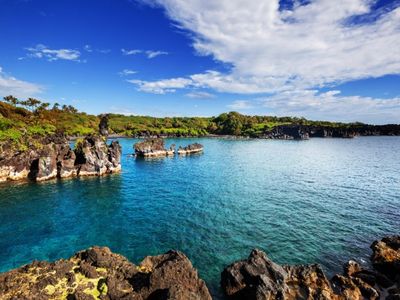 Are you thinking of spending Thanksgiving away from your family this year? Maui is one of the best International destinations. This stunning Hawaiian island is the getaway you and your loved ones require to spend quality time together and indulge in a luxurious holiday.
On Maui, Thanksgiving is a fantastic holiday. Travelers from all over the globe converge on Maui to make it one of the greatest locations to rejoice and give thanks to the ones they love. This is where the genuine beauty of Aloha is revealed.
On Thanksgiving, a lot of fantastic Maui restaurants provide a special meal, particularly for island visitors. Consider a Thanksgiving Luau to celebrate Thanksgiving with a distinctively Hawaiian flavor. On the Hawaiian islands, the Luau is a cultural tradition that features music, dance, and elaborate costumes.
Fly round trip from Los Angeles to Maui at $387 – BOOK NOW
9. Cabo Sans Lucas, Mexico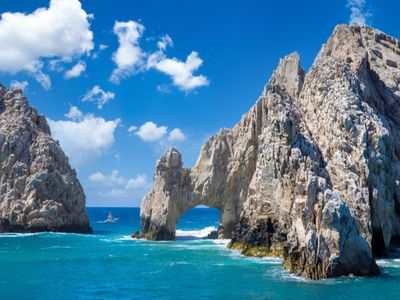 Los Cabos is a fall vacation location unlike any other with its turquoise seas, gold sand beaches, and miles of picturesque Pacific Ocean vistas combined with the tropical climate.
You can be sure that a Thanksgiving trip to Los Cabos will influence how you will want to spend your next Thanksgiving – back in Los Cabos! You and your family will make memories that will last a lifetime from sightseeing to adventure excursions to gastronomic pleasures.
The finest option you can make for your family's Thanksgiving vacation is to spend it in Los Cabos. This will allow you to revel in the unmatched joys, flavors, and emotions that a Thanksgiving break to Los Cabos can provide you with.
Flights to Maui – Starting at $608 – BOOK NOW
10. Punta Cana, Dominic Republic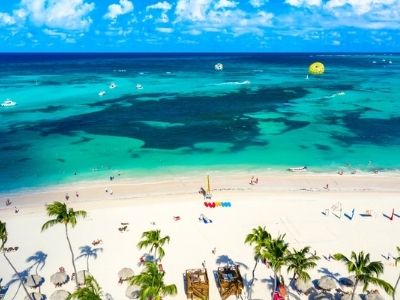 There are many American visitors and ex-pats in the Dominican Republic, thus on the third Thursday, there will be a demand for Thanksgiving meals. The Dominican Republic has the most pleasant weather all year long in November. So Thanksgiving is the ideal time to visit if you're dreaming about 80-degree days. In addition, severe weather rarely occurs in the third week of November.
Round trip flight to Punta Cana (PUJ) at $596 – BOOK NOW
11. Montego Bay, Jamaica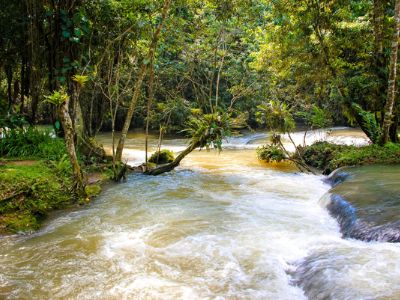 Montego bay is the top Thanksgiving vacation spot in the Caribbean. It's no surprise that many Americans like to experience the warmth and culture of Jamaica during the holidays given the renowned reputation of its friendliness. Excellent beaches, resorts, golf courses, and coral reef diving may be found in the protected waters of the Montego Bay Marine Park at Montego Bay proper.
Fly round trip to Montego Bay (MBJ) at $450 – BOOK NOW
12. Cancun, Mexico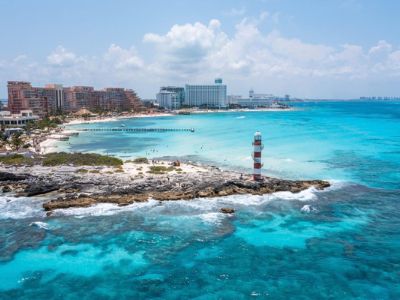 On Mexico's Caribbean coast, Cancun is a premier tourist destination that is ideal for a dream holiday any time of year. Regardless of the time of year you come, you may have a great holiday thanks to an outstanding selection of attractions and a warm, inviting atmosphere all year long. Nevertheless, going to Cancun in November is a great idea because it's the end of hurricane season and you can celebrate Thanksgiving in Cancun to get in the Christmas spirit!
With regional specialties, you may enhance the typical Thanksgiving dinner of turkey, cranberries, and pumpkin pie.
Fly round trip to Cancun (CUN) at $346 – BOOK NOW
13. London, UK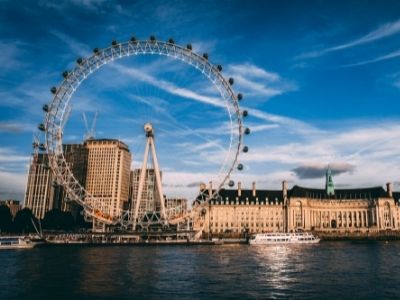 London may be enjoyed at many different times of the year, but traveling there over Thanksgiving week can save you money and provide you access to extra vacation days. A Thanksgiving dinner is available in various pubs, much like a casual Sunday lunch.
London is wonderful at that time of year. The enthusiasm for the holidays is growing as the Christmas street decorations begin to appear and the shops open.
London is one of the most popular International destinations for Thanksgiving Travel.
Fly round trip to London at $648 – BOOK NOW
Talk to one of our certified travel advisors for more details at 1-866-723-9393