The Premium Economy Class airfares from Houston to Dubai are designed to provide customers with an elevated travel experience. With spacious seats that offer a generous seat pitch and width, you'll have plenty of room to work or relax during your flight.
In addition to comfortable seating, Premium Economy Class passengers also have access to a range of customized features and amenities, including in-seat charging points and a side cocktail table. These features make it easy to stay connected, entertained, and refreshed during your journey.
But that's not all – the Premium Economy Class experience also includes a range of in-flight amenities, such as a curated menu featuring delicious and inventive dishes, and extensive beverage options to suit all tastes. With a focus on quality and attention to detail, you can be sure that your in-flight experience will be both comfortable and enjoyable.
Houston to Dubai – Early Bird Premium Economy Airfares

As mentioned earlier, the Premium Economy Class is located at the front of the main deck of the aircraft, giving you easy access to the cabin and the exclusive amenities it offers. And with limited seats available at early bird prices, this is the perfect opportunity to experience the luxury of Premium Economy Class at an affordable price.
So if you're looking to travel in style and comfort, book your Premium Economy Class airfares from Houston to Dubai today and experience the best of what air travel has to offer.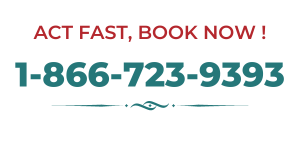 Talk to one of our Certified Travel Advisors for more details: 1-866-723-9393