Are you thinking of a unique way to spend your Easter vacation? One of the finest times to travel is during Easter. Easter is observed in various ways in places all around the world.
Easter occurs in the spring, and it is by far the best time to travel. Spring brings longer days, warmer weather, and nature that is more beautiful than ever. People enjoy traveling during Easter since it provides one of the finest opportunities to learn about the traditions and customs of the places they visit.
If you're planning an Easter getaway, decide where you want to go exploring.
Easter Offers to International Destinations
Bologna, Italy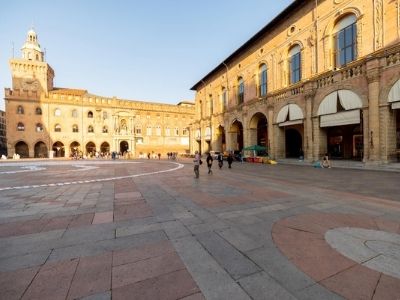 Pasqua (Easter) is a beautiful time to be in Italy whether you are religious or not. The weather is pleasant, and there are several intriguing traditions to observe. Consider running monks, colossal sculptures, vibrant processions, and several larger-than-life reenactments. Easter is also a once-in-a-lifetime opportunity for travelers to mingle with locals, Enjoy Italy's piazzas and streets to enjoy this sacred festival together.
Bologna, known for being one of Italy's most "golosa" or gluttonous towns, features a variety of distinctive Easter delicacies. At Easter Sunday supper, tortellini in brodo (tortellini in broth) are eaten with lasagne cooked with fresh spinach or asparagus.
Bologna, Italy
Business Class | Round Trip
$2,864 RT
BOOK NOW

Bologna, Italy
Economy Class | Round Trip
$737 RT
BOOK NOW
---
Malaga, Spain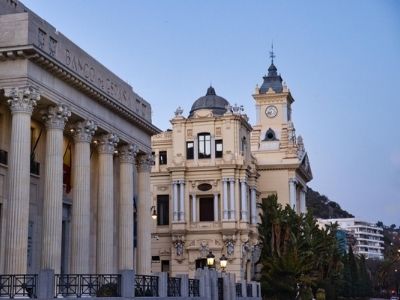 In Malaga, Easter is one of the most significant and bustling periods of the year. Easter in Malaga, also known as Holy Week (semana santa in Spanish), is marked with long, solemn processions that parade across the city for seven days.
Malaga, Spain
Business Class | Round Trip
$2,730 RT
BOOK NOW

Malaga, Spain
Economy Class | Round Trip
$593 RT
BOOK NOW
---
Berlin, Germany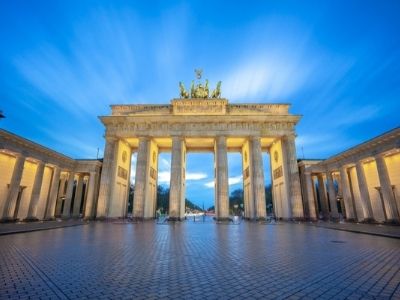 Easter in Berlin brings a slew of activities, carnivals, and festivals to the city. Berlin conducts its annual Spring Festival leading up to and during Easter. Over 70 rides, loads of traditional German cuisine, and a festive atmosphere await visitors at this carnival-style amusement fair.
Berlin, Germany
Business Class | Round Trip
$2,381 RT
BOOK NOW
Berlin, Germany
Economy Class | Round Trip
$829 RT
BOOK NOW
---
Paris, France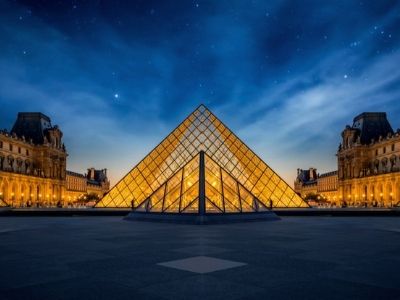 France is home to chocolate shops galore! Chocolate bunnies and candy eggs adorn the shelves of chocolatiers, pâtisseries stock their shelves with lavishly adorned cakes, and florists fill the streets with the pleasant aroma of Easter flowers.
Paris, France
Business Class | Round Trip
$1,979 RT
BOOK NOW

Paris, France
Economy Class | Round Trip
$479 RT
BOOK NOW
---
Amsterdam, Netherlands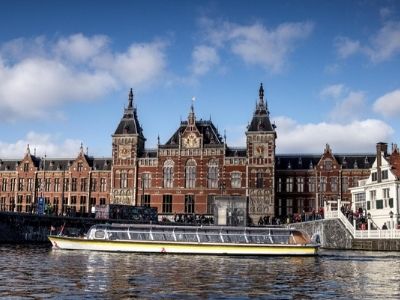 With Easter, April is a joyous month in Amsterdam. Seeing the blossoming flower fields and having an Easter meal with eggs and chocolate are two things to do in Amsterdam in April.
Amsterdam, Netherland
Business Class | Round Trip
$1,992 RT
BOOK NOW

Amsterdam, Netherland
Economy Class | Round Trip
$567 RT
BOOK NOW
---
Copenhagen, Denmark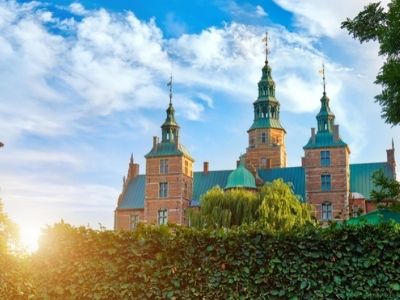 Gkkebreve, a lot of food, snaps, and chocolate eggs are just a few of the items that are always present at Easter in Denmark.
Copenhagen, Denmark
Business Class | Round Trip
$1,949 RT
BOOK NOW

Copenhagen, Denmark
Economy Class | Round Trip
$406 RT
BOOK NOW
---
Rome, Italy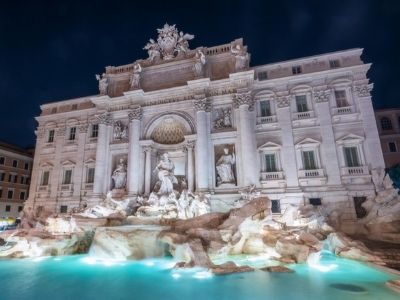 One of the most gratifying times to visit Rome is during Easter. While the weather might be fickle at this time of year, it's also a time when the city's churches – which number in the thousands – step up to the plate, and regional gastronomic traditions get another chance to shine.
Rome, Italy
Business Class | Round Trip
$2,828 RT
BOOK NOW

Rome, Italy
Business Class | Round Trip
$543 RT
BOOK NOW
Talk to one of our Certified Travel Advisors for more details: 1-866-723-9393