This Memorial Day, treat yourself to a vacation with Travelguzs. Every now and then, we all need a break, and what better excuse than Memorial Day? Take advantage of our Memorial Day flight specials to some of the most exciting destinations.
Memorial Day, which was observed on the 30th of May until 1970, is dedicated to honoring and mourning military personnel. This day honors those who gave their lives while serving in the United States Armed Forces. This day is now observed as a federal holiday on the last Monday of May each year.
A fantastic vacation will be appreciated by everyone, including yourself.
Make the best decision for yourself and book your Memorial Day weekend flights with Travelguzs in 2022.
Domestic Business Class Deals for Memorials Day
Florida, Miami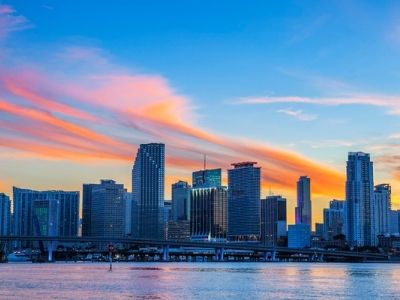 Even Vegas can't match the city's booze-filled fests, which include oceanside festivals, music extravaganzas, and bustling nightclubs.
New York to Miami – $270 RT
Houston to Miami – $225 RT
San Francisco to Miami – $758 RT
New Orleans Louisiana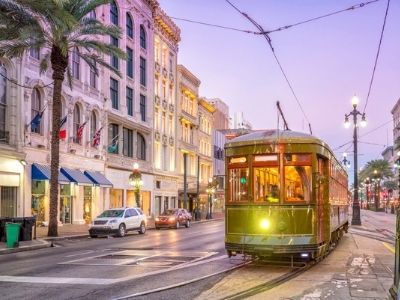 With attractions like the Aquarium of the Americas, The Insectarium, and The Audubon Zoo, as well as Greek Fest, when descendants of the city's earliest Greek settlers commemorate their heritage with a festival celebrating all things pan-Hellenic, including fun, music, and Greek food for the whole family, New Orleans has something to see and do for everyone, including families.
New York to New Orleans (MSY) – $369 RT
Austin to New Orleans (MSY) – $315 RT
Chicago to New Orleans (MSY) – $237 RT
Washington, D.C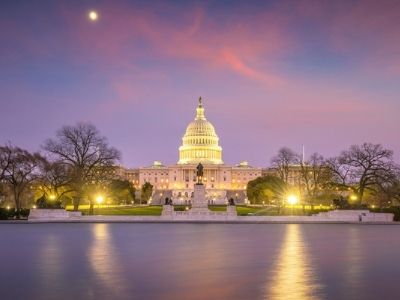 For Memorial Day, there are several reasons to visit the nation's capital. Attending the National Memorial Day Parade and monuments at Arlington National Cemetery, as well as the virtually unlimited amount of wonderful museums and the annual Memorial Day Concert, are just a few of the alternatives.
Los Angeles (LAX) to Washington (IAD) – $518 RT
Seattle (SEA) to Washington (WAS) = $468 RT
Orlando (MCO) to Washington (WAS) – $228 RT
BOOK NOW
Charleston, South Carolina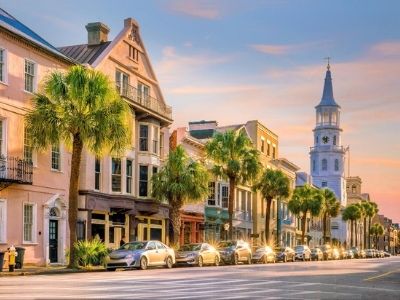 Charleston is a delightful destination all year because of its cobblestone lanes, centuries-old oak trees, and historic buildings. However, going around Memorial Day weekend will give you the greatest view of the city (albeit usually its busiest)
Houston (IAH) to Charleston (CHS) – $726 RT
New York to Charleston (CHS) – $468 RT
Boston to Charleston (CHS) – $553 RT
Austin, Texas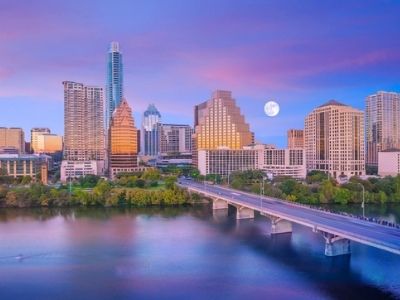 Visit Texas for a true Memorial Day weekend experience, replete with delectable Texas barbeque, temps in the 80s, and lots of time spent outdoors. Another popular natural spot is Lady Bird Lake's Ann and Roy Butler Hike-and-Bike Trail, where visitors and residents alike may enjoy calm pathways and picnic along the water's edge.
Minneapolis (MSP) to Austin $778 RT
Nashville (BNA) to Austin – $538 RT
Oakland (OAK) to Austin – $878 RT
Phoenix, Arizona
Phoenix, the country's fifth-largest city, has been a haven for the affluent, famous, and winter-weary. Phoenix is a one-of-a-kind location with great walks across the Sonoran Desert and UNESCO World Heritage sites.
Las Vegas (LAS) to Pheonix – $815 RT
Salt Lake to Pheonix – $538 RT
Denver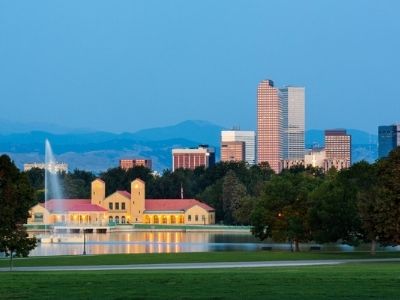 If you're ready to put up with a little rain, spend Memorial Day weekend in Denver to enjoy the city's wealth of outdoor areas and 70-degree weather. Washington Park, with its 165 acres of walking routes, picnic areas, gardens, and lakes, is a must-see. Visitors may also visit historic Larimer Square, an outdoor entertainment and eating center, or Red Rocks Park and Amphitheatre, a naturally created outdoor facility with hiking trails on-site.
Atlanta to Denver – $831 RT
Chicago to Denver – $667 RT
Detroit to Denver – $776 RT
---
International Destinations Business Class Flight Deals

Netherlands, Amsterdam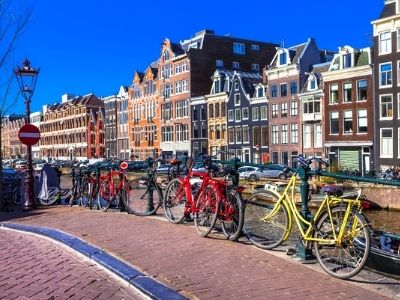 Apart from a burgeoning gastronomy scene, HotelTonight attributes Amsterdam's unique attraction over Memorial Day weekend to the city's wealth of welcoming boutique hotels providing good rates.
$2,616 RT
BOOK NOW
Italy's Venice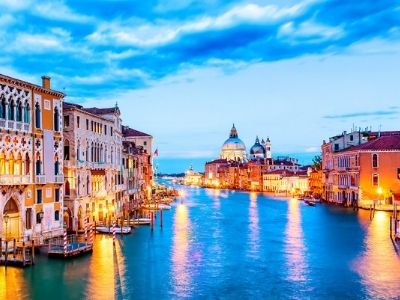 This picturesque city of canals is on many Americans' bucket lists, so it's no surprise that it's ranked second among the most popular destinations in May. Venice is known for its famous bridges, towering churches, and palatial structures.
$2,647 RT
BOOK NOW
Bahamas (Bahamas)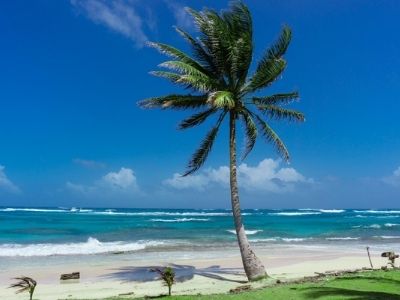 On Memorial Day weekend, many Americans are anxious to head to the beach, and the Bahamas has some of the most magnificent beaches in the Caribbean. The archipelago is an obvious choice this time of year, thanks to short flights and vast resorts like Atlantis Paradise Island.
$923 RT
BOOK NOW
Montreal, Canada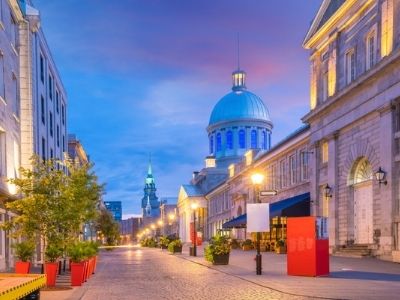 Montreal, located north of the border, offers visitors milder weather, lovely neighborhoods, and affordable hotel prices. In late May, the city's punk event Pouzza Fest and Museums Day bring large audiences.
$874 RT
BOOK NOW
Spain, Madrid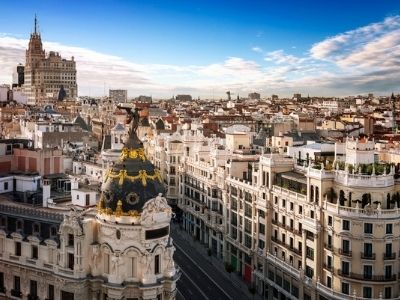 Spring, like other major European cities, is one of the greatest times to visit since the weather is pleasant. In May, the average maximum temperature in Madrid is 72 degrees, making it pleasant to stroll around prominent areas such as Plaza Mayor and El Retiro Park.
$2,134 RT
BOOK NOW
Mexico's Tulum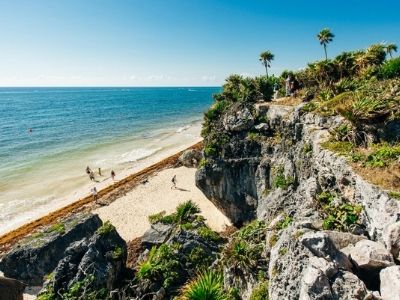 The Yucatan Peninsula in Mexico is also a great vacation spot this time of year since travelers may get a great price in late spring. Tulum has beautiful beaches, as well as fascinating cenotes for snorkeling and diving. The closest airport to Tulum is Cancun International Airport.
$1,155 RT
BOOK NOW
San Juan, Puerto Rico's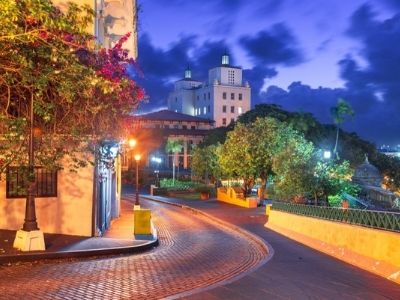 San Juan, which is at its most beautiful in late spring, does not even require a passport. Visitors will be able to enjoy wonderful weather without fighting crowds or spending a fortune on a hotel stay.
$845 RT
BOOK NOW
Mexico City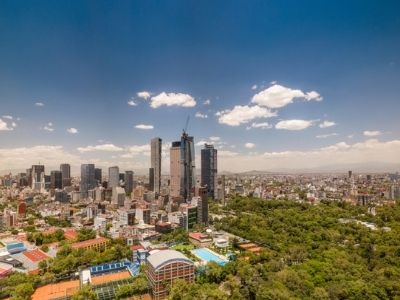 Mexico's capital city is steeped in history and enjoys its highest temperatures during this time of year, with significantly less rain than during the summer. Visitors should expect a lot of people because Memorial Day weekend is one of the city's biggest tourist seasons.
$866 RT
BOOK NOW
London, United Kingdom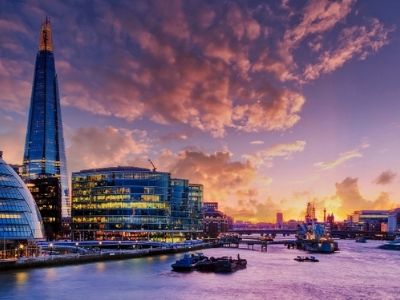 As the weather warms and the event calendar fills up, late spring into summer is the busiest season to visit London.
$2,103 RT
BOOK NOW
All the Memorial Day flight discounts we give you are tailor-made to match your preferences. When you add in our outstanding after-sales services, you have the perfect holiday. You may talk to one of our certified travel specialists at 1-866-723-9393